Bigg Boss 14: Rahul Vaidya's Inappropriate Statement Irks Rubina Dilaik And She Questions His Masculinity; Asks, 'Mard Hai?'
After the massive fight between Rahul Vaidya and Rubina Dilaik in Bigg Boss 14, his nasty comments irked Rubina who then went on to question his masculinity. Read on…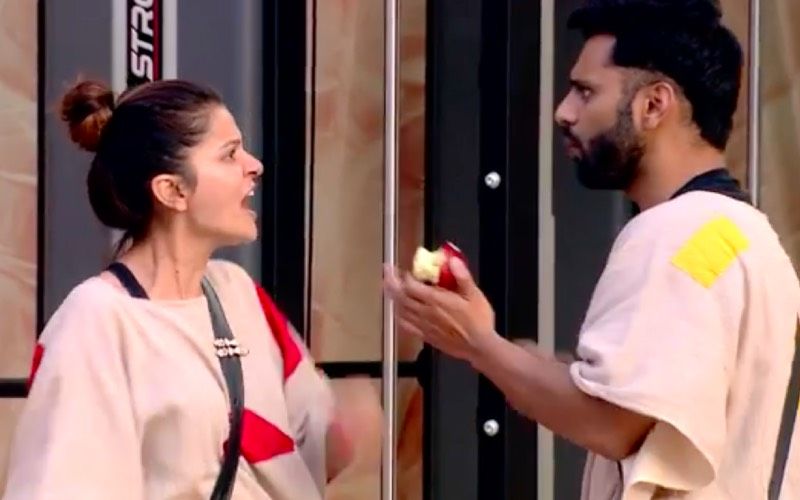 Since day one of Bigg Boss 14, viewers have never seen Rahul Vaidya and Rubina Dilaik on good terms. On various instances, people have witnessed them locking horns so much so that the housemates have to come to their rescue. Similarly, during the previous task, Rahul and Rubina got into a heated argument when Rahul spoke some nasty things about Rubina and her husband Abhinav Shukla's relationship where he ended up saying, 'Abhinav iss ghar ka sabse bada user hai... aur joh apni biwi ka nahi hosaka woh kisi ka kya hoga.' Irked by his comments, Rubina was seen questioning Rahul's masculinity in the last episode.
Between the fight, Abhinav, who was trying to stop both Rubina and Rahul who happened to slightly push the latter while Aly Goni jumped into the fight to support his friend. Later, she then threatened him to not bring their relationship between their fights. The former Indian Idol singer even taunted the couple saying how they were accusing Eijaz Khan of invading Rubina's personal space as she was doing the same with him too. After which, Rubina immediately apologised to him but nothing to avail.
Furthermore, Abhinav then asked Rubina to stay away from him as he seemed that she has given him a levy. The Shakti actor also stated that she wanted to slap Rahul and walk out of the house.
Meanwhile, during an exclusive interview with us, Eijaz Khan revealed, "I am going back to the show and the makers are also trying their best to get me back soon and now it depends how soon? I think I made the right choice with integrity because main zuban ka pakka hoon. I gave my prior commitments importance after my contract with Bigg Boss ended. They were also very co-operative. And I think the first time in the season someone had to come out because of his extraordinary circumstances."
Image source: Instagram/ colorstv