Bigg Boss 14: Rahul Vaidya's Mom Confirms There Is A Wedding On The Cards During Her Visit; Reveals Disha Parmar Came Home After His Proposal
Bigg Boss 14 contestant Rahul Vaidya's mother Geeta Vaidya shared some great news about her son and his ladylove Disha Parmar recently. Rahul's mother confirmed that there is a wedding on the cards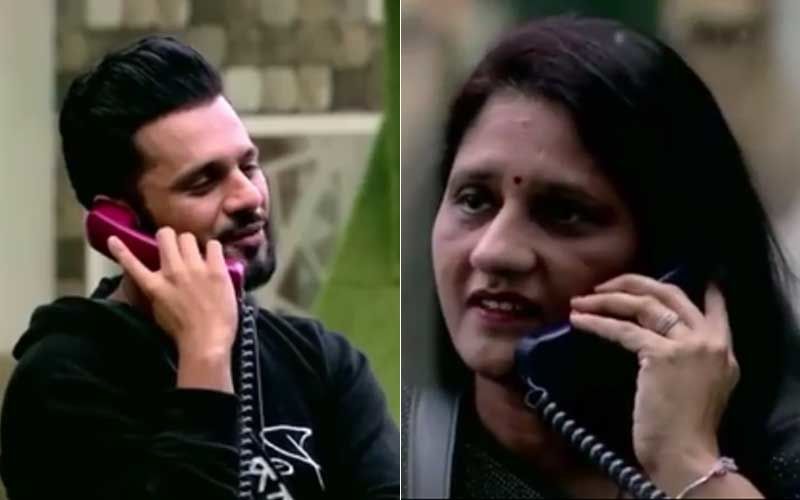 The family week of Bigg Boss 14 started some days back. And, all the housemates are getting some minutes to speak with their respective family member. One of the contestants who met a family member was Rahul Vaidya. The singer got a chance to meet his mom Geeta Vaidya. In a promo video shared on Instagram, Rahul was seen getting emotional after meeting his mom. He also sang for the lady. During the meeting, Rahul also had a conversation with his mom about marriage. Now, in an interview, Rahul's mother confirmed that there is a wedding on the cards.
Speaking with India Forums, Geeta Vaidya revealed that the talks for Rahul and Disha's wedding have begun. Talking about the same, she confirmed and said, "Yes, Disha has come home a couple of times, even I visited her house and I also spoke to her parents, and we have had a few discussions about marriage as well. Once Rahul is back, we will confirm the necessary (details), the date, and other things."
Rahul's mom mentioned that she met with Disha and her parents too. She revealed that the two families had a few discussions about marriage and shared about Disha's visit to their home. Geeta Vaidya said that the families will confirm the necessary details when the singer is back from the show.
Image source: Instagram/ Rahul Vaidya