Bigg Boss 14: Rakhi Sawant's Husband Ritesh Does Not Have Kind Words To Say About Rahul Mahajan After His 'Cheap Celebrity' Remark; 'What Is His Exitence?'
Rakhi Sawant and Rahul Mahajan had an ugly spat in Bigg Boss 14 house. Now, Rakhi's husband Ritesh has slammed Rahul for his remarks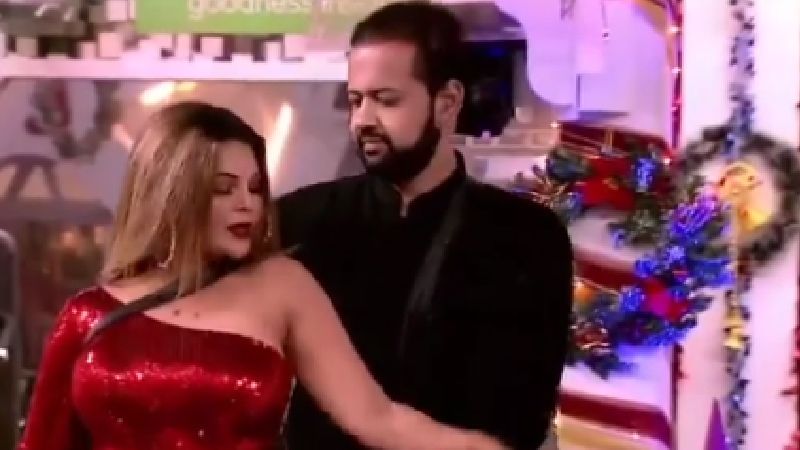 The challengers have added masala to Bigg Boss 14. Rakhi Sawant, Rahul Mahajan, Arshi Khan, and Vikas Gupta are the new challengers who are proving to be a tough competition to the contestants. Recently, we witnessed an ugly fight between Rahul Mahajan and Rakhi Sawant. Though they were said to be friends, Rahul got furious on Rakhi as she supposedly crossed a line. He then called her 'cheap celebrity'. He even said her fans are cheap. Now, it is Rakhi's husband who has slammed Rahul for his remarks.
Rakhi Sawant's husband Ritesh in his latest interview with Times Of India shared that Rakhi is self-made and Rahul Mahajan is nobody if his surname is taken away. He was quoted saying, "Rakhi did not have education or any godfather in the industry but she still made it in Bollywood because of her hard work and talent. Rakhi is self-made. What is Rahul Mahajan's existence? If you remove his father and sister's name from his life, nobody knows him."
He even commented on Rahul's past and quoted, "Everyone knows who Rahul Mahajan is and what his past is. He has been accused twice of domestic violence by two different women. Rahul Mahajan should have at least thought before opening his mouth."
After Rahul Mahajan's remarks, Rakhi Sawant was seen sobbing hard. All the contestants tried to console her. Later, Vikas Gupta worked as a peacemaker between the two, and got Rahul and Rakhi to shake hands.
Image Source: Instagram/therahulmahajan