Bigg Boss 14's Aly Goni Says His Family Is Happy To Have Jasmin Bhasin In Jammu During Ramzan: '3 Saal Se Ramzan Mein Wo Humare Saath Hoti Hai'
Bigg Boss 14 contestant Aly Goni says Jasmin Bhasin has been with his family during Ramzan for the last 3 years; says his family is happy to have her in Jammu during Ramzan. Read on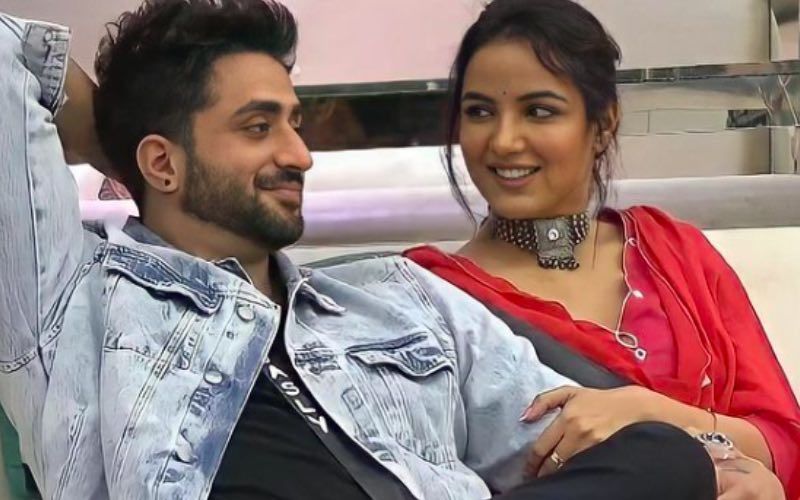 Bigg Boss 14 contestants Aly Goni and Jasmin Bhasin have been in Jammu for the last few days, and have been sharing pictures and videos on social media from there. The lovebirds have been enjoying their time together, and Aly's family too is glad to have Jasmin in Jammu during Ramzan. A few days ago, Aly's sister Ilham Goni posted a video of Jasmin helping Aly's family with Iftaar preparations. The video went viral in no time. Now, in a recent interview, Aly Goni says Jasmin Bhasin has been with his family during Ramzan for the last 3 years.
Jasmin Bhasin had gone to Jammu for a shoot, but that got canceled, so Jasmin has been spending some time with Aly and his family. While speaking with ETimes about Jasmin Bhasin, Aly Goni said that his family loves Jasmin, and they are very happy to have her in Jammu during Ramzan. He further revealed that this isn't the first time Jasmin has been with his family during Ramzan. "Actually, this is not her first Ramzan with us, teen saal se Ramzan mein Jasmin humare saath hi hoti hai. And because she loves cooking, she often prepares our iftari, too," he said.
While it is clear that Aly Goni's family loves Jasmin Bhasin, Aly revealed that he shares a good bond with Jasmin's mom. He added that he has met Jasmin's dad just once, so he doesn't know him well.
"I have only met her mother two-three times because they stay in Kota and Mumbai bahut kam aate hain woh, but I share a good bond with her mom, papa se ek hi bar mila hoon, toh achche se jaanta nahi hoon abhi unko, but phone par baat hoti hai sabse,"he said.
Image Source: Instagram/Aly Goni