Bigg Boss 14's Kavita Kaushik Reviews Bhumi Pednekar's Durgamati With A Dash Of Sarcasm
Bigg Boss 14's Kavita Kaushik shared her views on Bhumi Pednekar and Arshad Warsi starrer Durgamati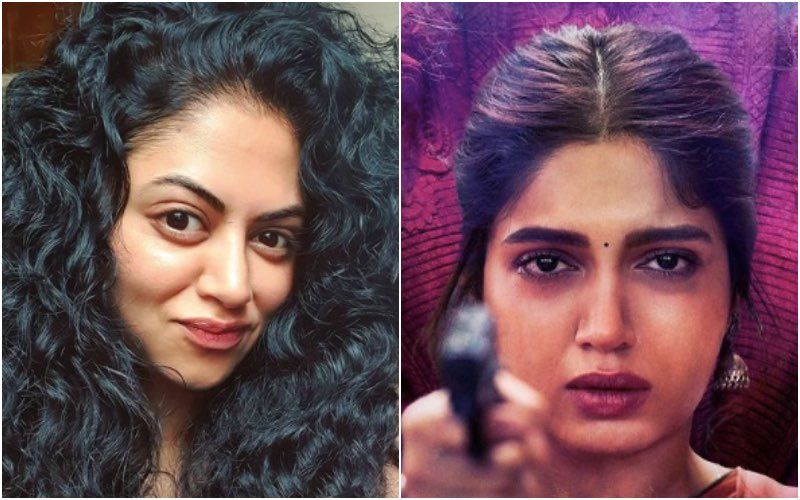 Sometime back, comedienne Aditi Mittal shared a series of tweets, reviewing Bhumi Pednekar and Arshad Warsi starrer Durgamati. She was seen taking digs at the movie. Aditi said in one of her tweets, 'Is this a horror-comedy? Have I missed what this entire movie is about when I looked at my phone to tweet?' As Aditi was ranting about the film on Twitter, Bigg Boss 14's contestant Kavita Kaushi reacted to her review and said that Durgamati was a nice film. This was said with a little trace of sarcasm. Calling it a good film, right from Arshad's endearing bounce to Bhumi pulling off an 'Aparichit' scene, Kavita says that everything about the film was nice.
She even replied to Aditi saying that she is just picking on the film as she is never satisfied with anything while comparing Aditi to her mother. She tweeted, "Acchi toh hai picture, Arshad with his endearing bounce, full marks for bosho/ boka bangaali effort to Mahi, the funny constables, Bhoomi did an 'Aparichit' too in a scene, the rippling climax.. sab accha tha, @awryaditi baby ur just like my mother shez never satisfied!" quoting one of the tweets of Aditi. However, Kavita got a reply from her who tweeted, "Ahahahahhaah. Mere se survive nahi hui. main har horror movie dekhti hoon toh main bigdi hui hoon."
SpotboyE.com gave 2 stars to Bhumi Pednekar starrer. An excerpt from the review read, "Durgamati will give you nightmares for days, and for all the wrong reasons. It will make you seriously worried about the future of Indian cinema. The plot is so fatuous it will annoy you, anger being too strong an emotion to waste on this nonsensical homage to a nullity."
Acchi toh hai picture, Arshad with his endearing bounce, full marks for bosho/ boka bangaali effort to Mahi, the funny constables, Bhoomi did an 'Aparichit' too in a scene, the rippling climax .. sab accha tha, 🙄 @awryaditi baby ur just like my mother shez never satisfied ! https://t.co/c9LByvFfXo

— Kavita Kaushik (@Iamkavitak) December 16, 2020
Image source: Instagram/ ikavitakaushik/ bhumipednekar