Bigg Boss 14's Nishant Singh Malkhani Reacts On Kavita Kaushik Getting A Second Chance: 'I Feel It's Human'- EXCLUSIVE
Nishant Singh Malkhani who got evicted with Kavita Kaushik, speaks about the actress reentering the show and what he feels about being eliminated by the housemates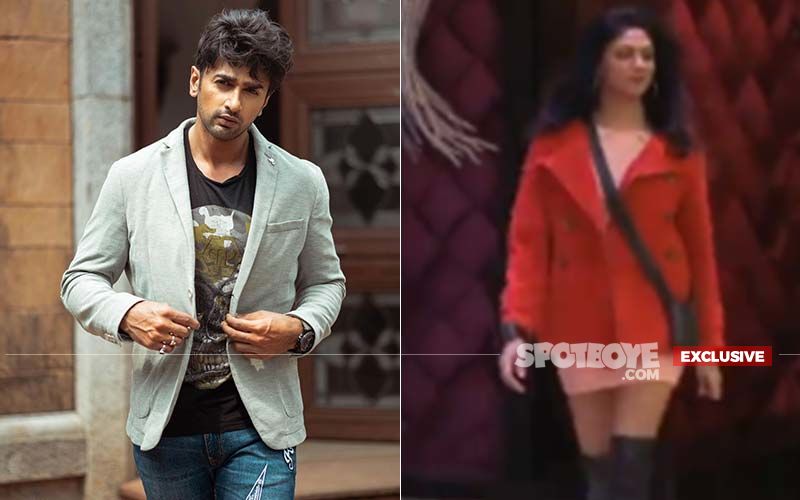 Last week, the audience witnessed double eviction when Nishant Singh Malkhani and Kavita Kaushik both were evicted the same day. While the contestants in the green zone voted out Nishant, Kavita was sent back home after receiving less number of votes from the public.
Now, we spoke to Nishant Singh Malkhani to know what he feels about Kavita getting a second chance even after receiving such less number of votes and the actor says, "If she is deserving or not how will we come to know until she spends little time. It was just one week of her being in the house. So, if she has got the second chance then I feel it's human. Anybody should get a chance to stay inside for at least 2-3 weeks and then let the audience decide if that person is capable or not to stay in the game. If Kavita has got a chance again then it's a genuine one and I think she should make the most of it."
ALSO READ : Bigg Boss 14: Kavita Kaushik To Re-Enter; Surbhi Chandana, Arti Singh, Kamya Punjabi And Vindu Dara Singh Grill Her Before The Entry
Though Nishant has no qualms about Kavita getting an opportunity to re-enter the house in such a short span, he is definitely upset with his eviction.

"When I came out of the house, I was disappointed as I was voted out by the housemates and not the audience. And after I learnt that I received second highest votes amongst the nominated contestants that week. There were more than a million votes to save me from the red zone and that made me feel amazing. On social media also the sentiments of fans which I am getting to see towards me, they only have love and respect for me. They could see my upbringing and values were very strong. Camera mein dikhne ke liye ya zabardasti ka footage khane ke liye maine koi cheap harkat nahi ki. I didn't abuse anyone or disrespect any girl which a lot of them are doing inside. The audience has seen Nishant Singh Malkhani for one and half months and I am glad with the response they have given me."
Post Nishant's eviction, Naina Singh who entered as a wild card two weeks ago along with Kavita Kaushik, has been eliminated too from the house on this weekend ka vaar.
Image source : instagram/nishantsinghm_official/ instagram/ikavitakaushik/