Bigg Boss 14's Rubina Dilaik Reveals She Was Offered Khatron Ke Khiladi 11 But Had To Reject It
In a recent interview, Bigg Boss 14 winner Rubina Dilaik revealed that she was offered Khatron Ke Khiladi 11 back then but had to turn down the offer because of her commitment to Shakti and more. Read on…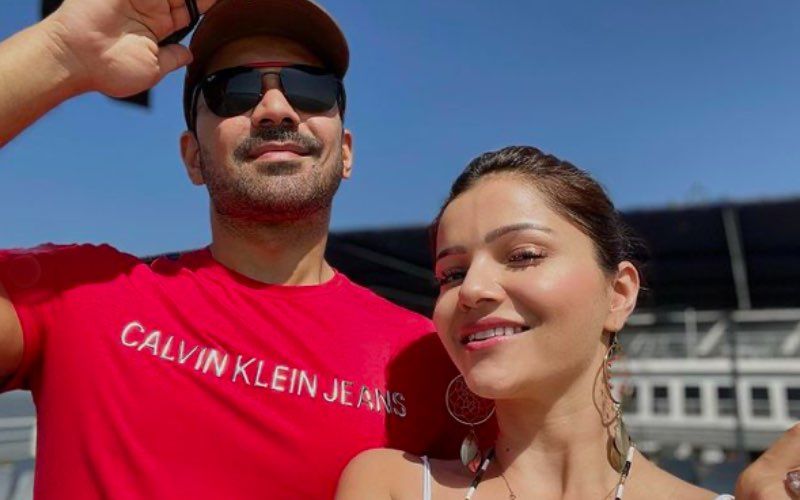 Actor Abhinav Shukla is currently in the stunt-based reality show Khatron Ke Khiladi 11 in Cape Town. But you would be delighted to know that his wife and Bigg Boss 14 winner Rubina Dilaik was also offered the show. That's right. In a recent interview, Rubina Dilaik revealed that she was offered KKK11 back then but had to turn down the offer because of her commitment to her show Shakti. After winning BB14, she once again made a comeback on Shakti alongside Cezanne Khan. Rubina said that she still would have to back out from the show as she got COVID-19.
She was quoted saying by TOI, "Yes, I was offered the show. I didn't take it up because I had committed to the daily soap Shakti. And then I got COVID. So even if I had taken up the show, I would have to back out." She was even asked if she would be a part of the show in the future, she replied, "No, I feel that's not a show for me. I can't deal with those creepy, crawly creatures." As Abhinav is in Cape Town, Rubina said that he was worried for her before jetting off. Now, she is excited for him as Abhinav is an adventure junkie. Rubina said, "He was really worried for me before leaving for the show. He charted out an entire plan for me - doctors, medication and in case something goes wrong then who to get in touch with. I'm glad he is a part of Khatron Ke Khiladi. This is a show for someone like him, who is an adventure junkie and I am excited for him."
"I eagerly wait for his calls in the evening when he tells me what all he has been doing there. He is in a good space and enjoying himself," she further added.
Image source: Instagram/ rubinadilaik