Bigg Boss 14: Sidharth Shukla Asks Abhinav Shukla To Stop Interfering In Rubina Dilaik's Fights; Asks 'You Think Rahul Rubina Ko Dhakka Dega, Maarega?'
Yesterday, Sidharth Shukla graced the Bigg Boss 14 house, and was seen questioning contestants as well as sharing his opinion. He asked Abhinav Shukla to stop intervening in Rubina Dilaik's fights in the house. Read on!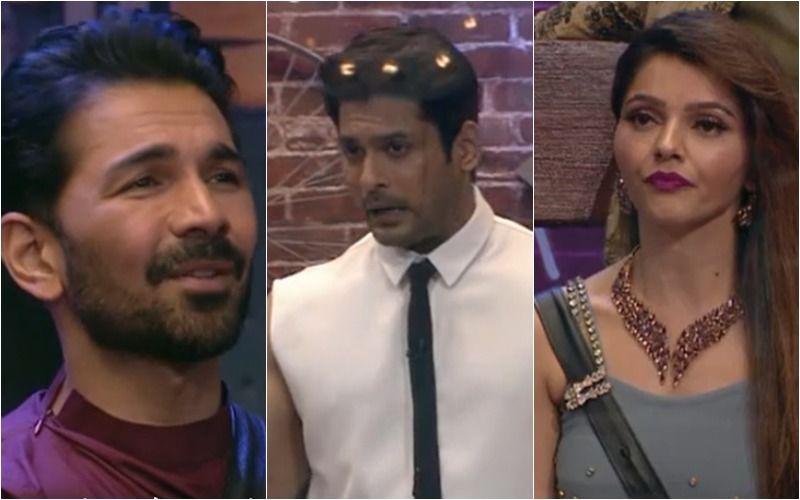 In last night's episode of Bigg Boss 14, we saw Bigg Boss 13 winner Sidharth Shukla enter the house, and he hosted a section during which viewers got to question the housemates. After the housemates answered, Sidharth was seen sharing his own opinion, and cross-questioning them, and making them realize how they are doing in the game. He was seen telling Abhinav Shukla and Rubina Dilaik that they have an advantage since they are together in the house, and have each other's support. However, he also asked Abhinav to stop interfering in his wife Rubina Dilaik's fights.
Sidharth Shukla asked Abhinav whether this was his strategy in the game, and if that is the case, then it's great. However, Abhinav tells him that when one enters with a family member, and they get into a fight, it's quite natural that he will jump in and try to diffuse the situation. "I think if my family member is arguing with someone, my first reaction would be to diffuse it," he said. Vikas also supports Abhinav in this. Sidharth then said that while they did enter as a couple, everyone is playing their own game. He also questioned whether he doesn't think Rubina is capable of playing on her own.
Sidharth explained to Abhinav that Rubina is a grown-up woman, who puts forth her point very clearly in the game. He then asked Abhinav, "Kya lagta hai ki Rahul Rubina ko dhakka dega, maarega usko?"
Image Source:voot.com