Bigg Boss 15: Housemates Gang Up Against Pratik Sehajpal For Going Near To Luggage Area When Miesha Iyer Was Changing
In yesterday's episode of Bigg Boss 15, things got heated up between Pratik Sehajpal and Miesha Iyer after the former didn't allow her to use the washroom to change!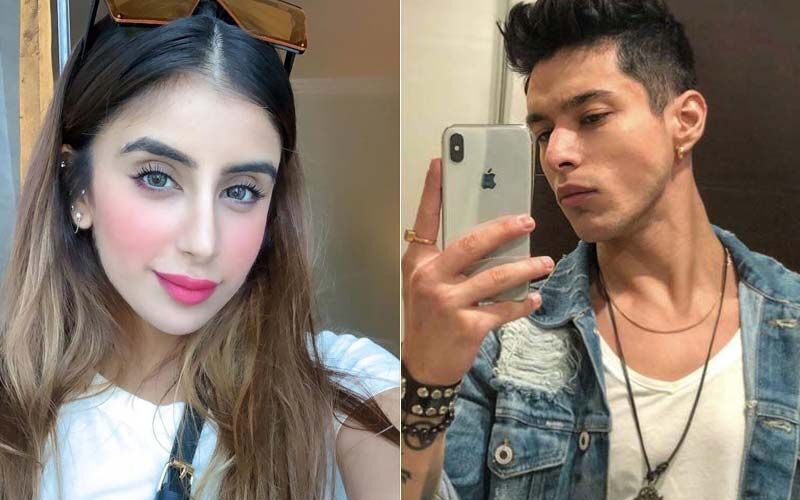 Bigg Boss OTT contestants Pratik Sehajpal, Shamita Shetty and Nishant Bhat made a smashing entry in the house with many special powers given to them. While 'Junglewasis' of the show are not allowed to enjoy the luxuries of the house, BB OTT contestants have been given all the comforts and some powers in the house. Pratik is often seen ensuring that all the contestants are not using any luxuries of the house. In yesterday's episode, Miesha wanted to change and wear slacks under her short dress. She wanted to use the washroom but Pratik didn't allow her.
This was followed by a huge drama! Miesha then went to change in a corner of the luggage area. While changing she was also seen having an argument with Pratik. She asked Pratik not to come where she was changing but Pratik doesn't realise it and in the heat of a moment went inside the area. Pratik continued to taunt and poke Miesha, who lost her cool and later cried.
Soon, other housemates reacted to the nasty fight and raised objections to Pratik's inappropriate behaviour. While Vidhi supported Miesha, Karan Kundrra, Jay Bhanshali, and a few other boys asked Pratik why he went in the luggage area when Miesha was changing. It seemed like the entire house was ganged up against him for this.
Later, Shamita Shetty intervened and came out in Pratik Sehajpal's support saying that why the entire house is ganging up on him. She also asserted that his intentions were not wrong as he just went there in the heat of the moment. Later, Karan and Jay also supported Pratik and asked him and Miesha to clarify with each other. Miesha and Pratik then apologized to each other. ALSO READ:
Bigg Boss 15: Is Jay Bhanushali The Highest Paid Contestant This Season? Here's What We Know
Image Source: Instagram/mieshaiyer/pratiksehajpal