Bigg Boss 15: Ieshaan Sehgaal Pushes Miesha Iyer During A Task, This Leaves Miesha Miffed At Him
Miesha Iyer during a task tries to pacify Ieshaan Sehgaal as he gets involved in an argument with Pratik Sehajpal. But as he pushes her away, this leaves her miffed at him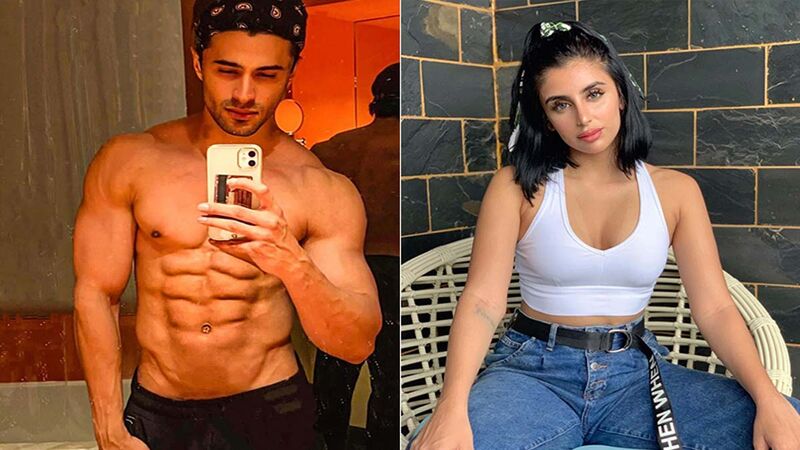 Bigg Boss 15 contestants Ieshaan Sehgaal and Miesha Iyer's blooming romance and growing closeness is arresting everyone' attention. While the viewers are witnessing it on TV, housemates can't stop gossiping about them too. But as they say, a romantic relationship is a part and parcel of both good times as well as bad times. Last night Ieshaan Sehgaal certain gesture at Miesha got her miffed, ultimately compelling the former to apologise. The highlight of the last night's episode was Ieshaan confessing his love for her as well.
While the episode saw a tussle between gharwasi and junglewasis, Bigg Boss OTT contestant and now BB15 housemates Shamita Shetty, Pratik Sehajpal, Nishant Bhat are supposed to stop junglewasis to get their hands on the map. As soon as the task begins, Ieshaan runs in to get the map, Pratik Sehajpal tries to stop him, but Junglewasis stop him. Ieshaan tells Pratik his efforts are in vain, they get into an argument. As Ieshaan calls Pratik fool, they begin to abuse each other.
Miesha asks Ieshaan to calm down, but he in a fit of anger pushes her back. Leaving Miesha miffed. After the task winds up, he apologizes to her. Ieshaan also confesses his feelings for her. Around 4 am, Ieshaan wakes up Miesha and says, "I Love You Miesha and I Mean It". Miesha responding to it states she has trust issues and will take time to respond to it.
Image Source: Instagram/ieshaan_sehgaal/mieshaiyer