Bigg Boss 15: Karan Kundrra Tells Pratik Sehajpal, Akasa Singh Genuinely Likes Him; Says, 'Don't Play Any Game With Her'
In yesterday's episode, Karan Kundrra asked Pratik Sehajpal if he genuinely likes Akasa Singh. Scroll down to know what he said!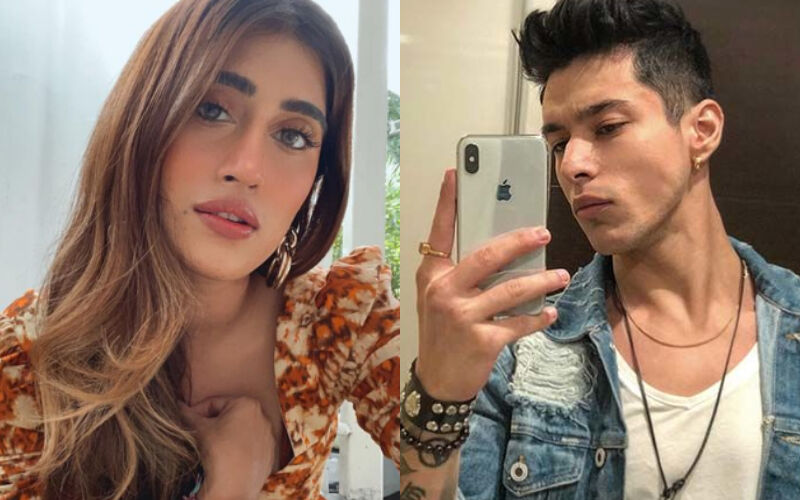 Salman Khan hosted popular reality show Bigg Boss 15 has been making headlines ever since it was announced. Now, when the show has started with a bang, we are seeing all sorts of emotions-love, liking, hate, anger- in the BB15 house. Akasa Singh has been quite vocal about her liking for Pratik Sehajpal. The singer, in a conversation with Miesha Iyer and Donal Bisht, admitted that she has feelings for Pratik. In yesterday's episode, we saw that Karan Kundrra had a conversation with Pratik Sehajpal regarding Akasa's feelings for him.
Karan asked Sehajpal if he genuinely likes her. Pratik said that he connects with only Akasa in the house and she is a good friend. Karan then mentioned to him that Akasa is a very different and simple girl and if he's playing any game with her, it's bad. He also revealed that she genuinely likes him. Pratik assured Karan saying that he's not playing any game and that he too has a soft corner for Akasa.
Before this conversation, Karan Kundrra was seen telling Akasa Singh that she can be friends with Pratik but she should make sure that she doesn't become part of anyone's strategy. Akasa said that she is a person who doesn't like someone sitting alone or ignoring someone, referring to Pratik.
Karan then told her that being alone is part of Pratik's strategy and he is trying to make a place in her heart. Not to forget, on the first day of the show, Akasa joked with Pratik how he likes singers referring to his bond with Neha Bhasin.

Image Source: Instagram/Pratik Sehajpal/kasa Singh