Bigg Boss 15: Pratik Sehajpal Looks Like Sidharth Shukla With This White T-Shirt, Fans Can't Stop Noticing The Resemblance
Pratik Sehajpal rocked Sidharth Shukla look as he wore a white t-shirt during gameplay.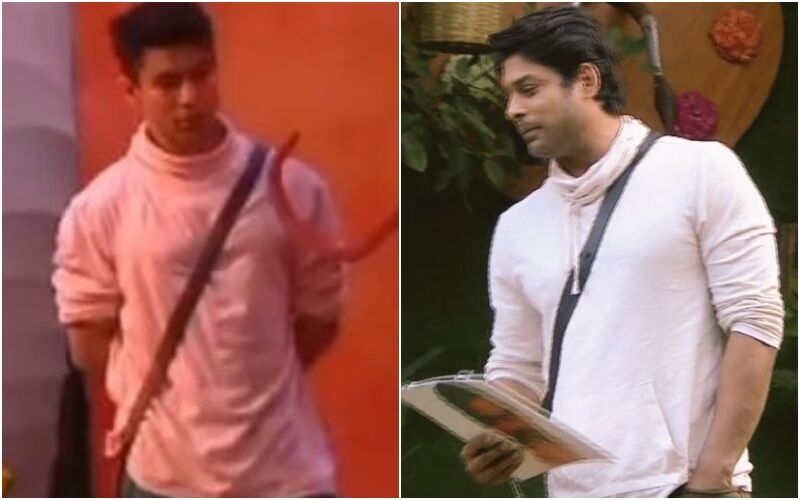 Bigg Boss is getting creative and interesting with every new season. But if we are to go by the fans' opinion, they believe Bigg Boss Season 13 was the best. Yes! That's right, the season when Sidharth Shukla emerged victorious.

Fans totally loved Sidharth Shukla's performance and his strong personality.
However, in an unfortunate turn of events, Sidharth left us all for heavenly abode on December 2. Meanwhile, his fans othen remember him while they keep his hashtags trending on Twitter as she continues to be in memories forever.
Now, Pratik Sehajpal, who is one of the top contenders in BB15, has grabbed eyeballs with quite an interesting gameplay. He comes out as a strong player among others and fans are already loving his style.
Pratik has now made it to the headlines for his latest fashion sense and fans couldn't stop but notice the resemblance.
Recently, the contestants were given a task in which they have to throw the other contestant's picture in the fire to remove them from the ticket to the finale task.
Meanwhile, fans are already calling Pratik Sehajpal the winner of Bigg Boss 15. He is also seen wearing an almost similar white T-shirt same as Sidharth Shukla.
Image Source: Twitter/bluntvikas2