Bigg Boss 15: Pratik Sehajpal's Sister Prerna Lashes Out At Jay Bhanushali For Abusing Her Brother; 'How Dare He Abused Again'
Bigg Boss 15: Pratik Sehajpal and Jay Bhanushali get into a massive fight once again.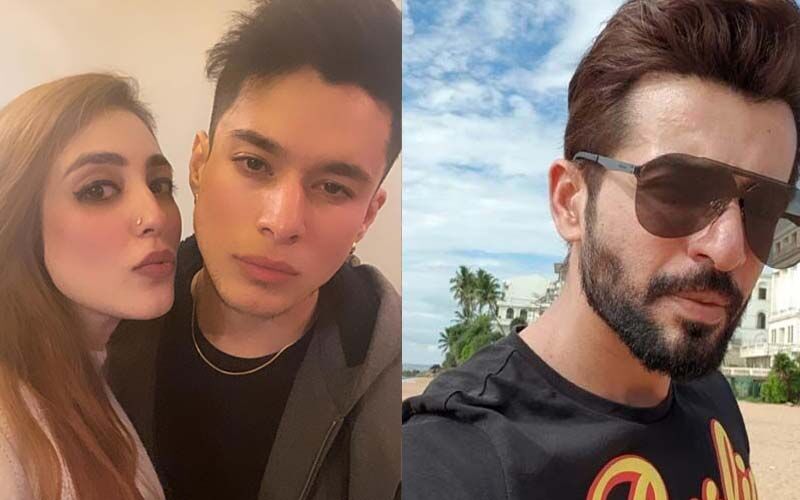 Bigg Boss 15 has been making buzz since day one for multiple reasons. From fights to romance, the controversial reality show is high on drama and entertainment. Pratik Sehajpal and Jay Bhanushali are the most talked-about contestants right now. As many know, in one of the recent episodes, the duo got into a major fight and Jay had abused Pratik and in anger, he ended up breaking the glass door.
In the upcoming episode, Bigg Boss would announce the captaincy task and Jay will lose the first round, and once again he will get into a fight with Pratik and will end up abusing him, leaving Pratik furious.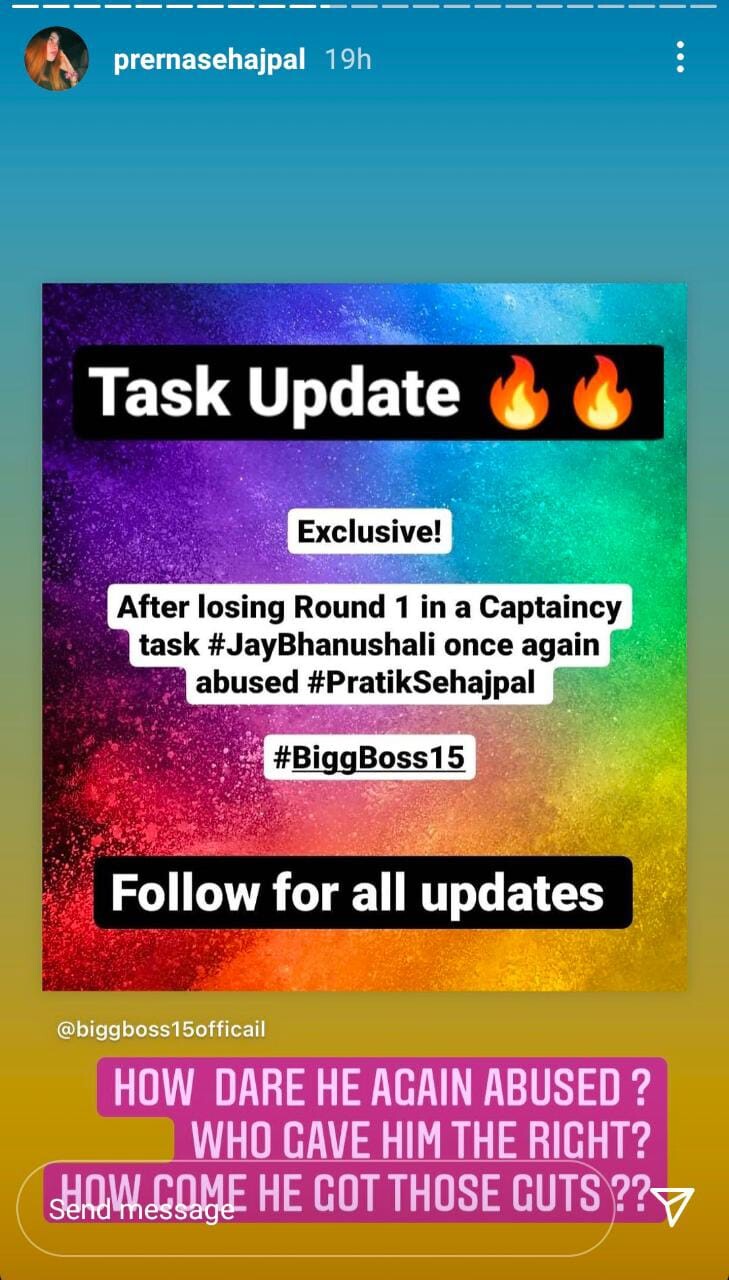 One of his fans tweeted in his support, "Enough is enough!!! You can't keep abusing #PratikSehajpal. He has been respectful towards everyone. Now just because you lost from him that doesn't give you the right to take out your frustrations on him by abusing." Another wrote, "Never abuses anyone - Uses 'aap' no matter how disrespectful the person is. - Stands up for what he believes in."
- Never abuses anyone
- Uses "aap" no matter how disrespectful the person is
- Stands up for what he believes in

That is Pratik Sehajpal

STAY STRONG PRATIK

— ♡ (@lovess2581) October 9, 2021
Enough is enough !!!

You can't keep abusing #PratikSehajpal.
He has been respectful towards everyone. Now just because you lost from him that doesn't give you right to take out your frustrations on him by abusing.

This is INHUMANE #TeamPratikSehajpal@realsehajpal

— TEAM PRATIK SEHAJPAL ⭐ (@TeamPratikFC) October 11, 2021
Image Source:Instagram/PrernaSehajpal/JayBhanushali