Bigg Boss 15 PROMO: Karan Kundrra's Game Of Divide And Rule Leads To A Massive Fight Between Pratik Sehajpal-Shamita Shetty
In a new promo, Karan Kundrra along with other Junglewasis succeeds in creating a rift between Bigg Boss OTT contestants Pratik Sehajpal, Shamita Shetty, and Nishant Bhat.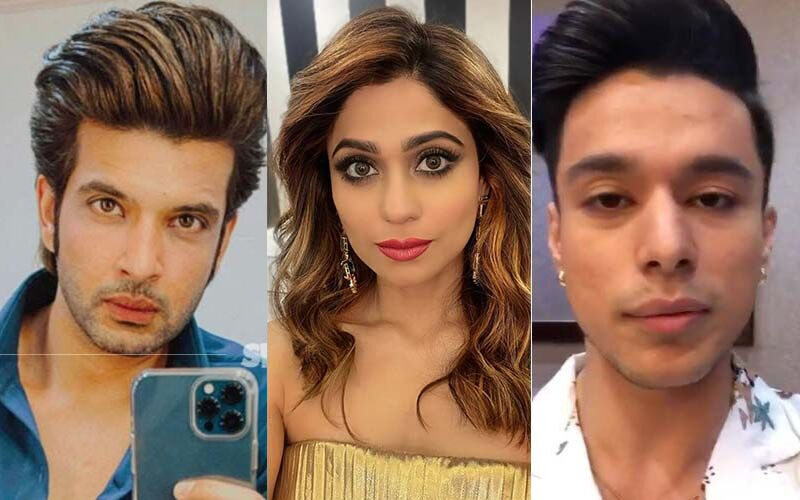 In tonight's episode of Bigg Boss 15, the audience will see Pratik Sehajpal and Shamita Shetty locking horns with each other. A massive fight breaks out between them, courtesy, Karan Kundrra. The makers have shared a new promo which shows Karan comes up with a divide and rule plan to create a rift between Bigg Boss OTT contestants Pratik, Shamita and Nishant Bhat. The actor along with Jay Bhanushali, Vishal Kotian and others decide to create a mess in the house.
The 'Junglewasis' decides to take the entire luggage, other stuff of Pratik, Shamita, and Nishant. They also turn their bathroom into a mess. For the unversed, the 'Junglewasis' had a chance to enter the main house through a task. However, Pratik Sehajpal and Nishant Bhat stole the task map and kept it in a secret place. In order to get it back, Karan along with other Junglewasis makes a plan to create a rift between Pratik Sehajpal and Shamita Shetty.

And, they indeed get successful. A major fight breaks out between Shamita Shetty, Pratik Sehajpal and Nishant Bhat after the actress decides to break the tie and give the map to the opponent team.
Nishant gets angry with Shamita saying that she cannot take the decision without asking them. Pratik too is miffed with her for giving the map to Junglewasis.

Shamita then tells Pratik that if he's not listening to her, even she doesn't care about it. She says, "You always play the game for yourself, you don't think about others. I will play the game for myself."
Not to forget, Shamita Shetty was the one who came out in Pratik's support after all the housemates ganged up against him for going near to luggage area when Miesha Iyer was changing.
Image Source: Instagram/ Karan Kundrra/Pratik Sehajpal/Shamita Shetty