Bigg Boss 15: Rakhi Sawant's Husband Ritesh Reveals They Are NOT Legally Married; Says His First Wife Is Not Willing To Sign The Divorce Papers
Bigg Boss 15: In a latest interview, Rakhi Sawant's husband admitted that the actress is not legally his wife yet, and that he is still married to his first wife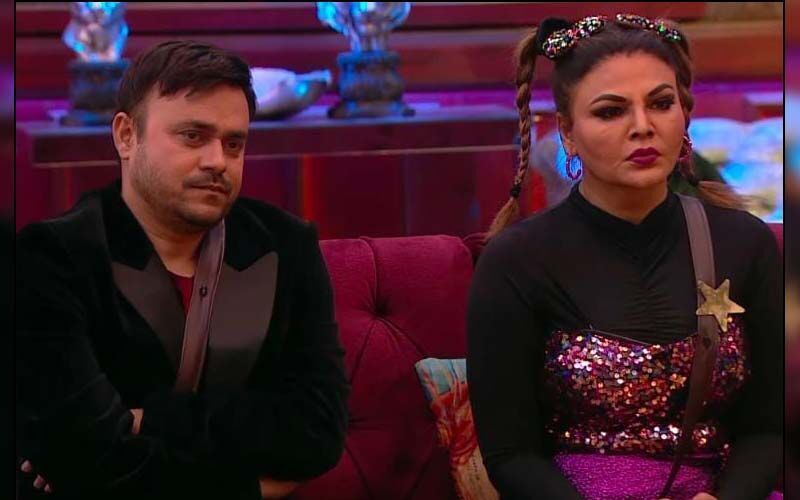 Rakhi Sawant entered the Bigg Boss 15 house as a wild card contestant along with her husband Ritesh. The couple shared cute moments and at times, got into fights as well. Ritesh was slammed for his rude behaviour towards the actress on the show. Host Salman Khan also bashed him for being disrespectful towards Rakhi. While announcing his elimination last week on Weekend Ka Vaar episode, Salman indicated that Ritesh's misbehaviour with Rakhi has led to his eviction. And now that he is out of the house, he is making shocking revelations about his bond with the actress.
In his latest interview, Ritesh admitted that he is not legally married to Rakhi yet. He said that he has filed for divorce from his first wife, however, she is yet to sign the papers.
For the uninitiated, Ritesh's first wife made shocking allegations against him and called him an 'abusive husband'. She told India Forums, "Ritesh was an abusive husband. He used to physically abuse me and hit me black and blue. I let go of it as he would later apologize. But one unfortunate day, he hit me continuously for four hours. I was in the bedroom and his family was sitting in the hall but nobody came to my rescue. He would take breaks in between and return to hit me after a while. This continued for four hours until I got severely injured and started bleeding. He got scared and took me to the hospital."
She further revealed that he lied to the hospital about her condition and added that it was after this incident that she left him.
However, Ritesh denied all the allegations against him. Ritesh accused his first wife of eloping twice when she was with him. He said that he has filed for divorce but she is refusing to sign the papers.
Image Source:Instagram/ColorsTV