Bigg Boss 15: Romance Is Brewing Between Miesha Iyer And Ieshaan Sehgaal; The Duo Gets Cosy As They Snuggle Up In The House
In yesterday's episode, Ieshaan Sehgaal and Miesha Iyer were seen getting cosy with the actor admitting he has a liking for her.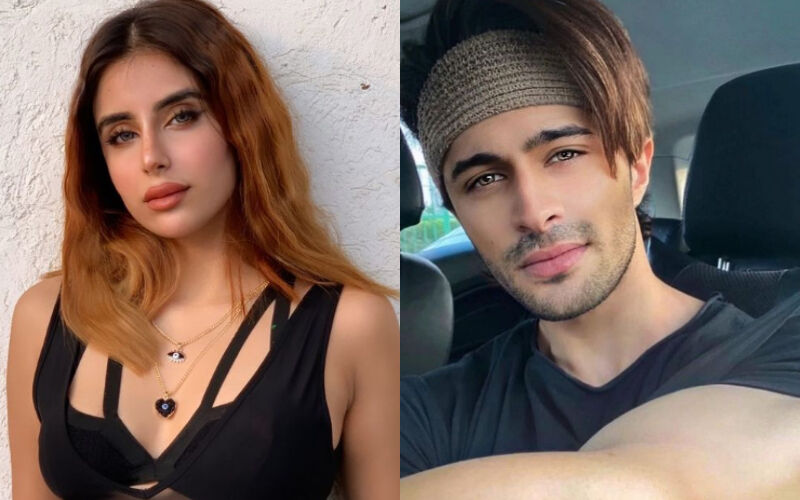 It seems like romantic love angles have started forming on Bigg Boss 15. After Tejasswi Prakash and Umar Riaz, there seems to be another couple alert in the house. We are talking about Miesha Iyer and Ieshaan Shegaal. In yesterday's episode, we saw them getting cosy as they expressed their feelings for each other. Miesha and Ieshaan were seen snuggling up all day in various locations of the house. Ieshaan also admitted that he has a strong liking for her.
During the nighttime, Ieshaan and Miesha were sitting with each other in a cosy blanket when Miesha asked the former what kind of girl he likes. Ieshaan said, "She should be pretty and cute, but I only want one thing that she should love me unconditionally." Then Ieshaan asked the same question to Miesha, who replied to him, "I like very off-beat kind of boys, like who can tolerate my tantrums."
To this, Ieshaan said, "I've been doing it for the last five days." He further added, "I don't know why but when you cried that day, I literally fell for you." Miesha was a little surprised after Ieshaan confessed his feelings. The actress said that she can't believe that he liked her because she cried the other day. Ieshaan then stated she won't understand as he's a different kind of person.

Both Miesha and Ieshaan have been spending a lot of time with each other. In fact, in tonight's episode, even housemates will take note of their growing proximity and will be seen teasing Ieshaan and Miesha.

Image Source: Instagram/Miesha Iyer/Ieshaan Sehgaal