Bigg Boss 15: Shamita Shetty Feels Guilty On Destroying Miesha Iyer's Pair Of Sandals, Former Is In Tears On Learning Miesha's Parents Are No More
Shamita Shetty who destroyed Miesha Iyer's pair of sandals, was seen giving her one pair of shoes to make it up for it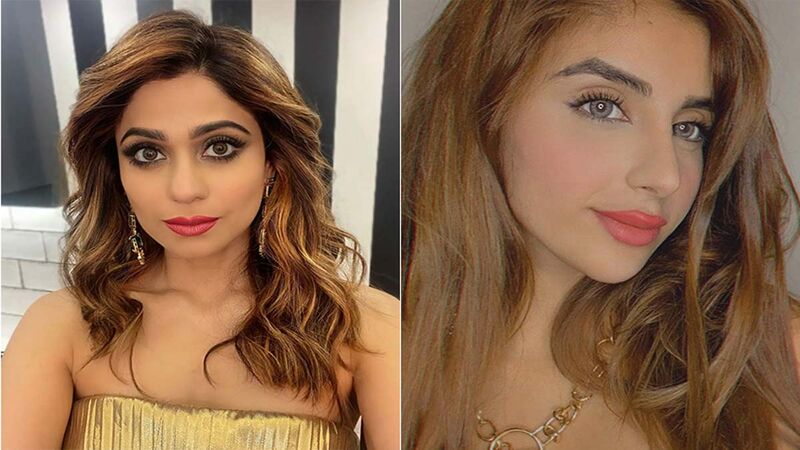 Currently, as the Bigg Boss 15 house is divided into two groups Junglewasis and Gharwasi, Shamita Shetty who is in the Gharwasi team was seen feeling guilty for her actions. During the jungle mein khunkhar dangal task, the actress happens to destroy Miesha Iyer's pair of sandals. Shamita later apologises to her and also offers her one pair of shoes. In the flashback when Shamita destroys Miesha's footwear, she is heard telling Pratik Sehajpal, she has no one back at home to send her necessary items in the BB house.
This gets Pratik emotional, he apologises to her and hugs her too; when Miesha is busy fulfilling the cooking duty assigned to her, Shamita in conversation with Pratik asks why would Miesha say she has no one to send her things. Pratik reveals Miesha has lost her parents. This revelation leaves Shamita in tears and decides to make it up for her mistake. Shamita is all emotional and Pratik consoles her. Shamita tells Pratik to send Miesha inside the BB House, though Miesha refuses as she is busy with cooking, she enters the house on being requested by Pratik.

Shamita Shetty apologises and hugs Miesha, removing one pair of shoes from her luggage, Shamita asks Miesha to pick the one she likes. Shamita says, "There is no choice, take whichever you want," but Miesha refuses as Jungleswasis are not allowed to take things from Gharwasis as per game rule.
Image Source: Instagram/shamitashetty_official/mieshaiyer