Bigg Boss 15: Tejasswi Prakash's Brother Pratik On His Sister And Karan Kundrra's Relationship; 'I've Started LIKING Him As Teju's Boyfriend'
In a recent interview, Tejasswi Prakash's brother Pratik shared that he has started liking Karan Kundrra as his sister's other half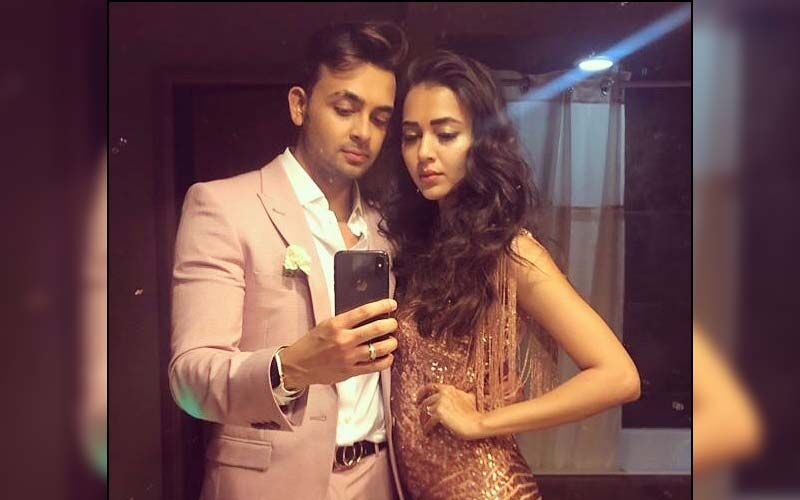 Tejasswi Prakash is one of the most talked-about contestants of Bigg Boss 15. She is one of the strongest contestants and has been making headlines since day one. The actress' bond with fellow contestant Karan Kundrra has been grabbing a lot of attention. Tejasswi and Karan have been vocal about their feelings right from the start. They confessed to liking each other.
As their bond continues to grow stronger, Tejasswi's brother Pratik has shared his thoughts on his sister's relationship with Kundrra. Speaking to ETimes TV, he said, "I don't know Karan at all nor have I interacted with him. But whatever I've seen of him in the show, his protective, caring nature towards Tejasswi, I've started liking him as Teju's other half or her boyfriend. Eventually, whomever Teju likes I will support that decision being a brother. I've always seen him, he supports her a lot and I don't have issues with their relationship.
He also shared his feelings on TejRan being called fake. He said, "We all have seen them as individual contestants and also their relationship. The two have been on Top since the beginning. I don't think they need to fake a relationship for the game because we know that contestants who have got into a relationship their game gets affected. So why would Teja and Karan take such a step when they already know they are the top 2."
He further added that he and his family members feel bad when they hear reports that TejRan is fake 'but at the end of the day, we know her, even her friends and fans know her. We know the truth.'
Image Source:Instagram/PratikWayangankar