Bigg Boss 15: Tejasswi Prakash's Understanding Of Maths Logic Stuns Viewers; Trolls Ask, 'Ye Engineer Hai Na'
Tejasswi Prakash was recently seen snapping at Pratik Sehajpal as he challenged her maths logic.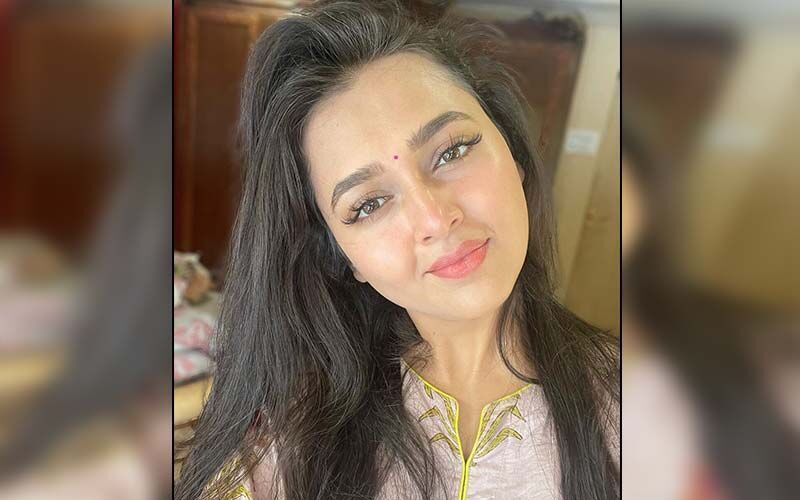 Bigg Boss 15's Weekend Ka Vaar episode saw yet another shocking scenario as housemates Tejasswi Prakash and Pratik Sehajpal got into a big argument over the rules of mathematics.
It all started when they used numerators, denominators and fractions as metaphors for the contestants and their equations with each other.
Well, this gave the viewers a glimpse of Tejasswi's understanding of maths.
In the recently aired episode, Tejasswi was seen screaming at Pratik and said that if in a fraction, the numerator is bigger than the denominator, the result is a negative number.
However, Tejasswi didn't know, it is actually opposite to her reasoning. A larger denominator and a smaller numerator give a positive number.
Later, Pratik was seen challenging her reasoning, but Tejasswi ended up snapping at him and said, "Mujhe maths mat sikha."
Naturally, the viewers were surprised by the actress' reasoning and many ended up questioning her engineering background.
"Paanchvi class fail tejaswi, numerator bada hua tho positive hotha hai, 2 min silence fr her engineer degree", a user commented reacting to Tejasswi's claims. "Gadhi maths aata nhi aur chali sikhane," commented another. "Tejaswi Engineer hai na," asked another.
Another user went a step ahead and explained 'fractions' as he wrote, if the numerator is bigger than the denominator, the result is a number bigger than one. In the reverse case, the number is less than one. He added that the numerator or denominator do not determine whether the number is positive or negative.
"Teja aapke fans v aapki trh uneducated hai... Ab smjh aaya bigboss dekhne vale kitne log bebkoof hai," they added.
Recently, Salman Khan was even seen lashing out at Tejasswi Prakash for her rude tone. Irked by her tone, Salman questioned, "And why are you talking to me like this. Don't have this thing with me, madam. Somebody is dying, he should come to you for comedy, just because you're fun-loving."
Tejasswi seems to have caught herself in a murky situation, as Salman Khan is even pushed to exclaim, "What the f*** is that."
Image Source: Instagram/tejasswiprakash