Bigg Boss 16: Archana Gautam Gets TROLLED For Getting Aggressive With Priyanka Chahar During A Fight; Netizen Says, 'Archna Kisi Ki Bhi Sagi Nahi Hai'
Archana Gautam gets badly trolled for picking up a huge fight with Priyanka Chahar Choudhary in tonight's episode of Bigg Boss 16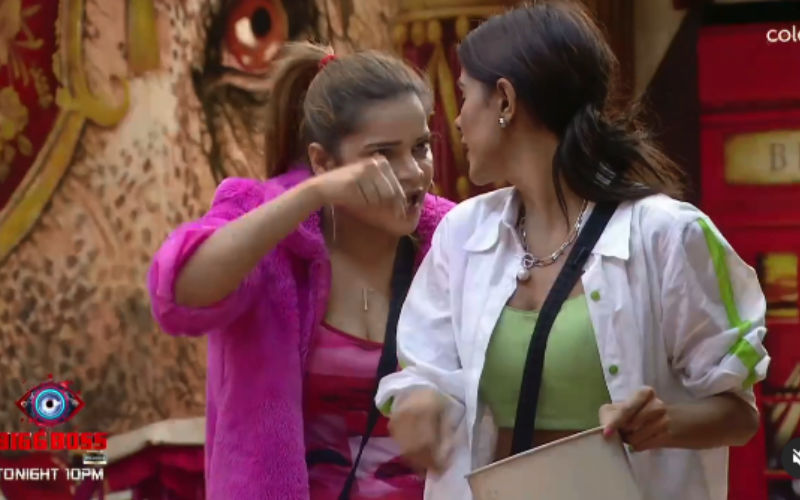 Archana Gautam is indeed one of the strongest players and of course, the most talked about contestant on Bigg Boss 16. She has been getting into fights and heated arguments with her co-contestants since the beginning and, in the upcoming episode, Gautam picks up a huge fight with Priyanka Chahar Choudhary without acknowledging she was the one who fought for her to bring Archana back on the show. In a new promo shared by the makers, both can be seen at loggerheads in the kitchen area.
Archana is seen getting aggressive with Priyanka Chahar during the fight and this behavior of the former has not gone down well with netizens who started trolling and slamming Gautam. Many users called the actress turned politician 'dogli'. One Twitter user tweeted, "Yarr Archana hadd h Priyanka hi h jo aapko support krti h but tum nhi sudhrogi." Another wrote, "Archna kisi ki bhi sagi nahi hai, or pari ne Sab Se ldai Ki iske liye, priyanka ko bhi Akal aygi asha hai."
ALSO READ: Bigg Boss 16 SPOILER: Archana Gautam To Be BACK On Salman Khan's Show After Her Mid-Week Eviction?- Read To Know More
It all began with Priyanka helping Archana prepare lunch and the latter gives her the additional task of chopping the vegetables. Archana then reprimands Priyanka for being unhygienic and kaamchor. And, this leads to a war of words between them with the two hurling insults at each other. As Archana and Priyanka's fight gets intensified, Ankit intervenes and reminds Archana that Priyanka was the first to stand up for her when her eviction was being considered. Hearing this, Gautam taunted, 'ehsaan mat dikhana', and takes the mudda to a whole new level. Chahar loses her calm after Archana dragged her parents into their fight saying she is the one who involves herself in everybody's fight.

It would be interesting to see what unfolds next between Priyanka and Archana as they were good friends in the BB house.