Bigg Boss 16 SPOILER: Archana Gautam To Be BACK On Salman Khan's Show After Her Mid-Week Eviction?- Read To Know More
Archana Gautam is set to return to Salman Khan's reality show Bigg Boss 16 after being evicted mid-week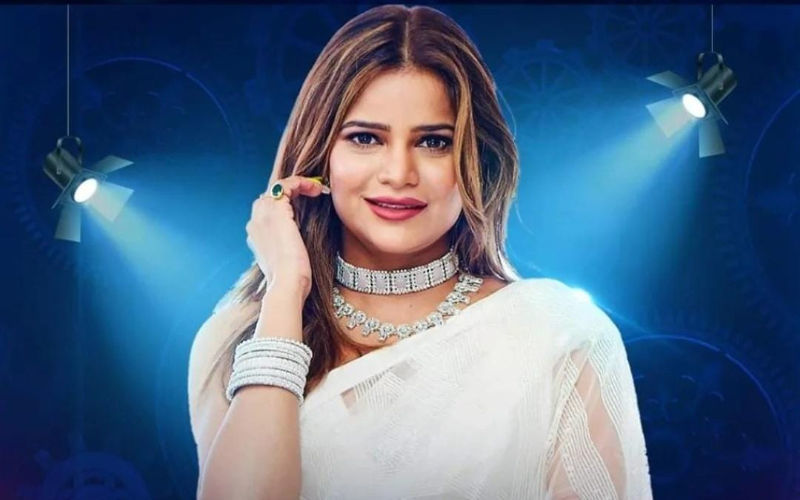 Bigg Boss shocked everyone when they evicted Archana Gautam from the house following a physical altercation with Shiv Thakare. If reports are to be believed, the politician-turned-actress will be re-entering the house this weekend. According to a report by IANS, a source has revealed that the makers are trying to get her back. However, it remains to be seen if Salman Khan will reintroduce her or if she makes a re-entry over the weekend.
The incident between Shiv and Archana left the netizens divided as they debated amongst themselves who was in the right. It all started when Tine Datta was looking for tissues to keep in the bathroom for hygiene purposes. She proceeds to get angry at Archana for hiding them in the kitchen and her bedroom. Archana, who is known to be possessive about the kitchen space, receives flak from other contestants for keeping the tissue boxes all to herself. Shiv then intervenes in the matter.
ALSO READ: Bigg Boss 16: Netizens DEMAND Archana Gautam's Return After She Gets EVICTED For Physically Harming Shiv Thakare- Read Tweets
BREAKING! #BiggBoss_Tak

☆ Archana Gautam to be present on the shoot. She might re-enter this weekend either directly or by HMs vote.

☆ Arjun Bijlani & Sunny Leone to make appearance on the show. Love Test type task

☆ Varun Dhawan & Kriti Sanon to be seen promoting Bhediya

— #BiggBoss_Tak👁 (@BiggBoss_Tak) November 10, 2022
She was not ready to apologise for keeping the tissue boxes hidden and warns Shiv to stay out fo the matter. The Bigg Boss Marathi winner proceeds to make personal remarks about the politician. Archana then retaliates and tells him she will slap him. After a few colourful words from both of them, she holds Shiv's neck in anger. As soon as the fight was over, Shiv appealed to Bigg Boss for her eviction.
This is not the first time a contestant has had to face a mid-week eviction for getting physical in the house. Celebrities like Madhurima Tuli, Puneet Issar, Pooja Missra, and Kamaal R Khan were also eliminated from the show for hitting their co-contestants during heated arguments.
Image Source: Instagram