Bigg Boss 16: Housemates Declare Archana Gautam As Irritating Person, BB Tells 'Shut Up Archana', Shalin Bhanot Becomes Her 'Tota'
Archana Gautam was punished by Bigg Boss to not utter a word till his next order as she was declared as the 'irritating person' by housemates in the last episode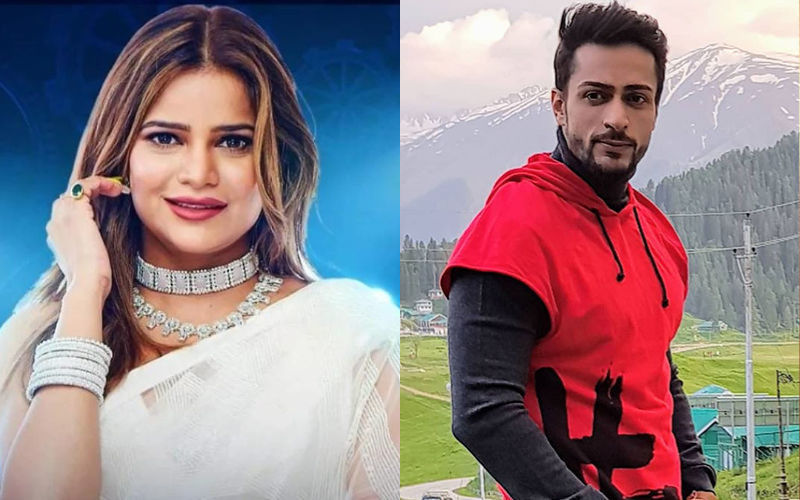 Bigg Boss 16 has been topping the TRP charts ever since it aired. Fans don't even miss a single episode. The Salman Khan-hosted reality show has witnessed fights and disagreements, friendships, and romance. In the last episode, Shalin Bhanot became Archana Gautam's tota (parrot) and they were praised by Bigg Boss and the contestant in the house for completing the punishment.
In the last episode, Bigg Boss left everyone in slits by giving them a hilarious task. He asked all the contestants to name one housemate whom they find irritating and wants to say shut up. One by one everyone took Archana Gautam's name and said 'Shut Up Archana'. Even Abdu Rozik said, "every day fighting, every day talking, shut up Archana".
After that Bigg Boss gave punishment to her and said that till his next order, Archana has to keep quiet and would not be able to utter a word. "Archana, ab se mere agle aadesh tak gharwalo ke saath moun rahegi", said Bigg Boss. Everyone was happy listing to this. Responding to Bigg Boss, she said that this is a very difficult punishment and she would not be able to complete it. Bigg Boss gave a hilarious response to this and said 'Shut Up Archana' and left everyone laughing.
Later, Bigg Boss called Shalin and Archana into the confession room and he offered Shalin to become Archana's voice and in return, he will be given chicken. Initially, he hesitated to do that and even mentioned that this is like mental torture to him, but gradually he agreed. Bigg Boss even gave a cap with a parrot on it which Shain had to wear. Everyone laughed at Shalin and made fun of him. They even said to Archana, ek din mein aapne isko tota bana diya".
Eventually, when both of them completed the task, Bigg Boss as well as the contestants praised them for completing the punishment. Bigg Boss even gave 2 kg chicken to Shalin and 1 kg ginger to Archana.
The episode was a laughter riot and it seems that now Bigg Boss has started playing his own game.
Image Source: Instagram