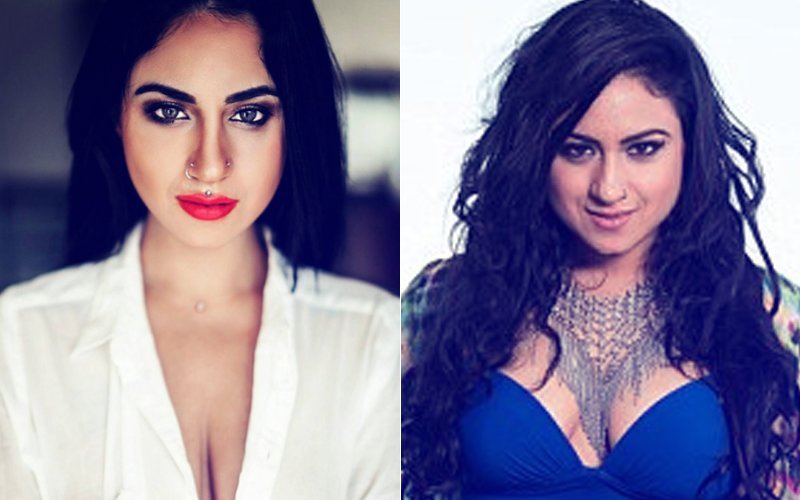 Your browser does not support the video tag.
Priya Malik is once again battling trolls on social media. The actress, who became a household name thanks to her colourful antics on Bigg Boss 9, posted a picture on Instagram in support of the Free The Ni**le campaign.

Priya posted a picture of herself wearing a t-shirt which had a picture of a woman's breasts printed on it. She captioned the image: "Either #freetheni**le for women or ban the ni**le show of men. There are no two ways about it. #GenderEquality."

Soon after, the abusive comments started pouring in.

One of the users commented saying "Awfull @priyasometimes! I, us e to Like U When U Were On BiggBoss but for some kind of sasti Shuhrat U'r just ruining the concept of Parda..(sic)"
Interestingly, the actress was constantly online and replied to each comment.

She retaliated saying "Ruining the concept of Parda? Parda for whom? Parda from what? Parda because you find even a mild exposure of the female body titillating? If a women chooses to cover, it is her choice. If she chooses to reveal, it her choice. Not yours."

Another user commented on the post saying, "Don't say women! First just check out how many women here would agree with you on this topic of freeing ni**les for gender equality. So just keep this to yourself instead of quoting a whole 'gender'. There maybe women who agree with you but their women who would never. And there are so many other major issues over gender equality and is freeing the ni**le really among them. (sic)?"

Another user opined that it is because of similar campaigns that women get raped and added: "But men don't get raped. It's the women who are becoming the victims. That's why they have that freedom."

One of the users also happens to get abusive, to which the actress replied saying "If that is your understanding of it, good for you. Won't call you a b*****, b****** will get insulted (sic)."

The actress then commented: "The sheer outrage on this reason enough why it is needed. You roam around the streets half naked posing as men of God but even the outlines of ni**les riles the holy in you (sic)."


Image Source: Instagram/priyasometimes