Bigg Boss Contestant Sherlyn Chopra Mocks Deepika Padukone; Says, "She Should Change Her Slogan, 'Repeat After Me I Will Not Engage In Drug Abuse'
After Deepika Padukone's name emerged in the drug nexus, Bigg Boss contestant and actress Sherlyn Chopra hit out at Deepika and asked her to change her 'Repeat After Me' slogan.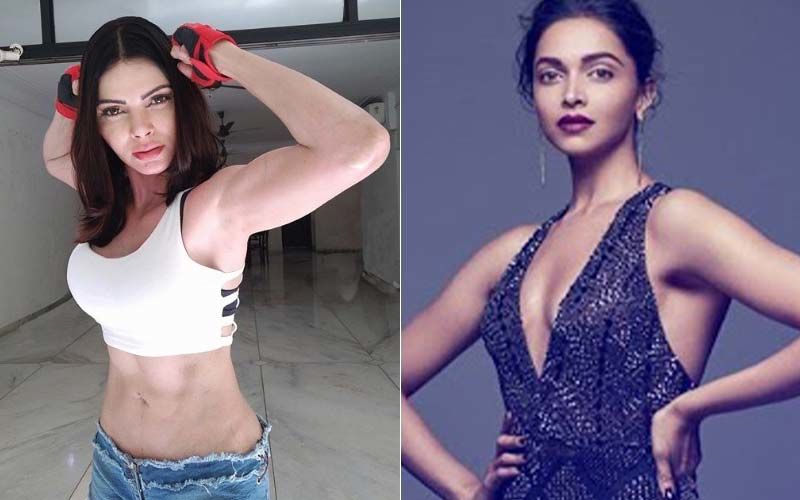 Sherlyn Chopra who is often in news for her infamous comments recently spoke about drugs in Bollywood parties. The actress believes that 90% of Bollywood is into drugs. Earlier Sherlyn Chopra had also quoted that in the Bollywood film parties drugs are served on a tray. And now the actress has been seen taking a jibe on Bollywood actress Deepika Padukone who has been summoned by NCB (Narcotics Control Bureau).
The actress in a recent interview with ABP news also went on claiming she has witnessed cricketer's wives taking drugs in one of the parties she was invited to. Narrating details about a party she attended, Sherlyn told, "I once went to Kolkata to watch a KKR match, after the game I was invited to an after-party, which was attended by all popular cricketers and their wives. I was enjoying a lot at the party, however, I got tired after dancing and went to the washroom, and the scene I saw there was beyond shocking, all these star-wives were snorting cocaine in the ladies washroom area, they smiled at me and I smiled back. I thought I am at a wrong place and came outside, the party was going on in full swing and such drug parties go on one after other"
Had I gone to the gent's washroom, I am sure the scene would have been the same, Chopra added.
Image source: Instagram