Bigg Boss OTT 2: Palak Purswani Reveals The Real Reson For Her Early Eviction From The Show! HERE'S WHY
Palak Purswani discussed the reason she got evicted, guessing it might be because she was honest and she was totally herself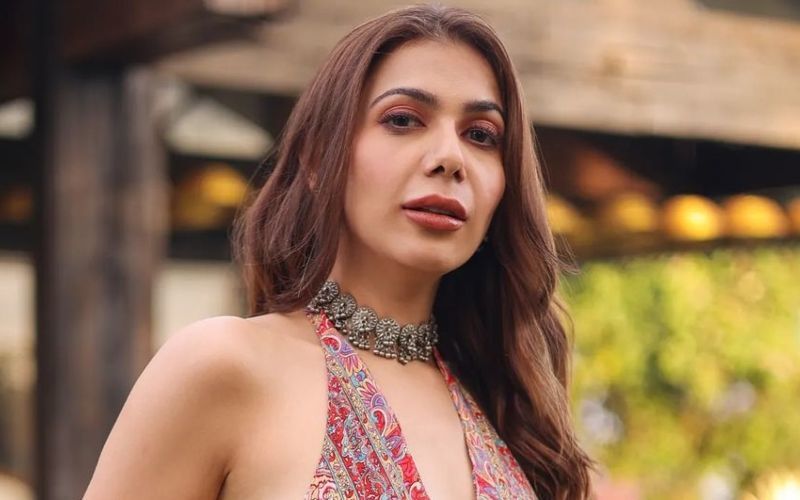 Palak Purswani, a contestant in Bigg Boss OTT season 2 who was evicted from the house in the first weekend itself, really enjoyed her short and sweet stay in the house. Now, in recent converstation with ABP Live, Palak got candid about her journey and opened up about the reason behind her eviction. She also thinks if her ex Avinash wouldn't have been in the show, probably she could have stayed longer.

The actress also discussed the reason she got evicted, guessing it might be because she was honest and she was totally herself.
Palak said, "There are a lot of not-so-deserving contestants in the show right now, and I could probably have taken their seat today in the show. Their input in the show is not as much as I gave it, but more than that, I feel the reason for eviction, was maybe because I joined two days later and by then allies were already made, people had their own groups, there were certain seeds that were fed into people's head against me through Avinash and Jiya trying to get confidence of Pooja ma'am or Falak for their matter. So, their group only nominated me- Avinash, Pooja, Cyrus. So, in a way it was a group attack on me and that's why I was out of the show."
"If I wouldn't have been nominated, I would probably have gotten one more week to prove myself and definitely people would have seen other sides of me. Also, Avinash being in the game did backfire a lot, because he had already told a lot of lies about me even before I entered the game.", Palak further added.
Furthermore, the actress also shared that she if Avinash was not there in the house, her stay would have been longer.
She added, "If he was not in the show, I would have gotten a chance to sit with each and every one of that group, although they were very non-welcoming towards me, since they knew the history that Jiya had already told them. So, if Avinash was not a part of the house, my game would have been different for sure. I would have been more open to the people, whereas here I was restricting myself to talk to certain people in the show, because even if the gang was sitting, I was not comfortable to go and sit with them."
Talking about the impact the show has had on her personally, Palak said, "Personally, the show has made a very huge impact on me as I had to leave the show really soon. Like for the initial two to three days it had a very negative impact as you get used to the lifestyle inside and, being part of the game and all. So, I was disappointed because till now I have not figured out how did I become so weak in that journey that it remained incomplete, I still ask myself where did I lack. Because a lot had happened in those five days- I made friends, we fought, I did tasks... According to me, I think I gave whatever I could to the show, and I was really sad initially after getting eliminated that it shouldn't have ended so soon."
ALSO READ | Palak Purswani Confirms Parting Ways With Avinash Sachdev, Shares, 'Respect And Loyalty Come First In My Life, Even Before Love'
Currently, the Bigg Boss house is occupied by Abhishek Malhan, Pooja Bhatt, Avinash Sachdev, Jiya Shankar, Falaq Naaz, Manisha Rani and Bebika Dhurve.
Image Source: Instagram