Bigg Boss OTT 2: Pooja Bhatt Breaks Down After Losing Ticket To Finale Task To Abhishek Malhan; Questions His 'Dignity'
In the new promo released by Bigg Boss OTT 2, Pooja was seen discussing the task with Avinash Sachdev, Bebika Dhurve and Jad Hadid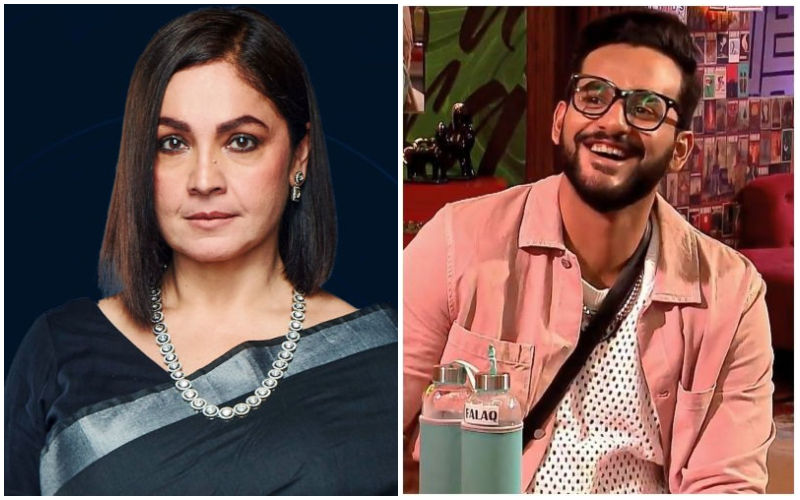 Pooja Bhatt recently turned emotional while talking about losing the ticket to the finale task to Abhishek Malhan. The latter emerged as the first finalist and the last captain of the season, after winning the task. Speaking to her fellow Bigg Boss OTT 2 contestants, Pooja commented about Abhishek's behaviour and even questioned his 'dignity.'

In the new promo released by Bigg Boss OTT 2, Pooja was seen discussing the task with Avinash Sachdev, Bebika Dhurve and Jad Hadid.
She says, "Usko laga hoga pata hai kaise? Khud k basket se kyuki woh ghus gaya tha andar. Aur ye pheli baar nahi ho raha hai. Yeh uska pattern hai last 6 hafte se (Abhishek must have gotten hurt by himself during the task. This isn't the first time he is putting blame. He has a pattern for the last six weeks)."
She then continues to speak with Abhishek, Bebika and Jad, who were in her team during the task, "I am saying again to three of you, I am very sorry. I have always looked at that boy and seen in him a zeal to win."
Pooja also broke down in the video. She adds, "Itne sensitive hain sab apne khud ke bare me, baki log ko kuch bhi bol dete hai (everyone is sensitive about themselves but they go around hurting others). I stand by people for what they are. It's not just about getting the trophy, it's about how you win. Dignity kaha chali jati hai yaar (where is your dignity)? I am not upset. I don't understand."
Pooja and Abhishek have been locking horns for the first ticket to the finale task in the house. The task included collecting the highest number of fruits in the basket and Abhishek won the task by quite a high margin. Interestingly, he also became the last captain of this season.
Meanwhile, the contestants who are left on the show are Avinash Sachdev, Jad Hadid, Manisha Rani, Jiya Shankar, Pooja Bhatt, Abhishek Malhan, Elvish Yadav and Bebika Dhurve.
Image Source: Instagram