Bigg Boss OTT: Divya Agarwal Again Locks Horns With Shamita Shetty; Accuses Her Of Assassinating Her Character
Shamita Shetty and Divya Agarwal get into a heated argument yet again - this time, while debating on who deserves to stay inside the Bigg Boss OTT house.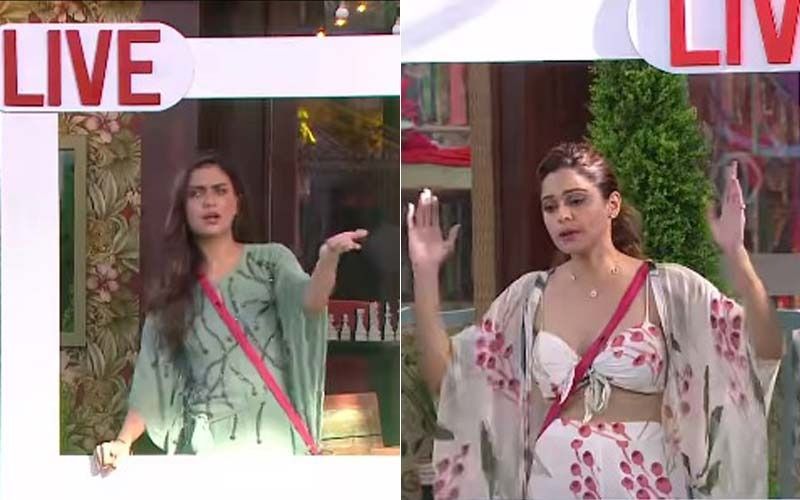 Bigg Boss OTT is all set to close the curtains with its grand finale, this Saturday - September 18. As the show is coming to an end in the next two days, contestants continue to lock horns with each other. During a task, Shamita Shetty and Divya Agarwal had a heated argument while debating on who deserves to stay in the show. While Shetty called Divya 'manipulative', the latter slammed the former for commenting on her relationship with Varun Sood and also for assassinating her character.
It so happened that Bigg Boss, on Wednesday, announced a new task wherein the housemates had to choose a contestant for a debate on why they deserve to stay in the show. And when Divya's turn came, she chose Shamita Shetty as her competitor. Divya cited many reasons like she plays the game by balancing 'dil and dimaag' and that she has never been biased, unlike Shamita. She also vented out her anger saying Shetty tried to assassinate her character.

While denying it, Shamita then called her manipulative and said that she creates problems without any reason and asks the audience to think before choosing the winner of the show.
Divya then questioned Shamita for making derogatory remarks on fellow contestants. However, Shamita dodged the question. Raqesh, on the other hand, kept mum on their debate and did not support anyone between Divya and Shamita Shetty.
Hence, Shamita later got upset with Raqesh.

Image Souurce: Instagram/ /vootselect/