Bigg Boss OTT: Neha Bhasin's Husband Sameerudin On Millind Gaba's Allegation Of Singer Making Him Feel Uncomfortable, 'He Wanted To Hurt Her'-EXCLUSIVE
Bigg Boss contestant Neha Bhasin's husband Sameerudin speaks on Milind Gaba's allegations on the singer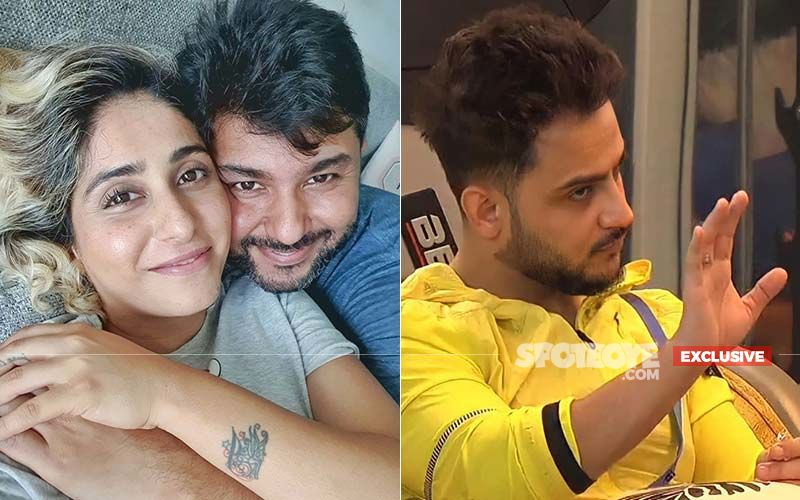 Bigg Boss OTT contestants Neha Bhasin and Millind Gaba started as a connection in the game. However, a week back Neha made a new connection with Pratik Sehajpal, ditching Millind. This change in connection also witnessed a change in the equation between the two. Milind, who had vowed to support Neha till the end, felt betrayed and called her a 'hypocrite'.
Talking to SpotboyE.com exclusively Sameerudin said, "I feel Millind was hurt as Neha broke the connection with him and at that moment, he wanted to hurt her back, and due to a momentary lapse of the reason he attacked with the words that Neha did not expect coming from him."
"She was disgusted, not by the words but by the fact that they came from Millind. If it was anyone else, she would have not backed down and would have given an appropriate response as she is wary of
the patriarchal mindset, but even through the graveness of his words she could see the reason behind it and had it in her heart to forgive, forget and move on," concluded Sameerundin.
Image sources: Youtube:/SpotboyE, Instagram/Milindgaba/nehabhasin4u