Bigg Boss OTT: Raqesh Bapat Admits To 'Liking' Shamita Shetty A Lot; Actor Adds He Doesn't Know Divya Agarwal That Well
Bigg Boss OTT contestants Raqesh Bapat and Shamita Shetty finally admit to having a genuine liking for each other.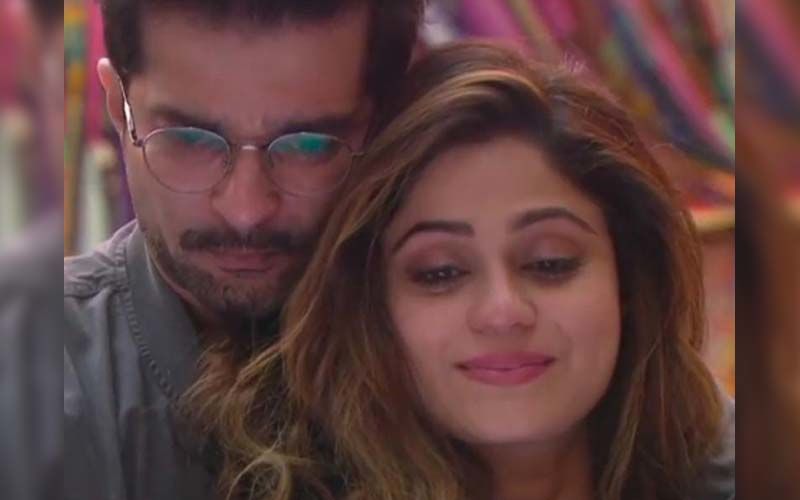 Shamita Shetty, in the latest 'Sunday Ka Vaar' episode of Bigg Boss OTT, confessed her feelings for Raqesh Bapat to host Karan Johar. The actress admitted having a genuine liking for him. Shamita mentioned that she has been pushing herself out of her comfort zone because of her feelings for the actor. However, she said she doesn't feel the same way from Raqesh's side. Later, the actor too poured out his heart to her and confessed his liking for her.
Both the actors then sat together and talked about the differences between them. During the discussion, Shamita told Raqesh, "It looks like I am the one who wants this and you don't want this. But now I've done it. It's out there." She then asked him to confess if he doesn't have any feelings for her. The actress added that she needs to know the truth.
To this, Raqesh stated, "I like you, I like you a lot," while they sat holding hands in the living area.
Raqesh Bapat also admitted that he doesn't know Divya Agarwal that well. While playing a tricky game with Rashami Desai and Devoleena Bhattacharjee, Bapat dipped Divya's face in the bucket of water for being more stubborn and moody than Shamita.
In the Sunday Ka Vaar episode, Karan Johar told Shamita Shetty and Raqesh Bapat that their stupid fights were "extremely annoying to the viewers."

While confessing her feelings for the actor, Shamita said, "Jo main kar rahi hoon Karan in terms of my feelings towards him... I'm pushing myself out of my comfort zone because... camere ke saamne ye karna is alien to me (Whatever I'm doing here in terms of my feelings towards him, I'm pushing myself out of my comfort zone because showing it all on camera is alien to me). "I genuinely liked him. Like him."
This week Moose Jattana got evicted from the show after her five-week stay in the house. ALSO READ: Shamita Shetty Confesses Her Feelings For Raqesh Bapat, Says 'I Genuinely Like Him'

Image Source: Instagram/ Vootselect