Bigg Boss OTT: Raqesh Bapat Says 'I Love You' To Shamita Shetty; Actress Goes Speechless After His Confession -WATCH
In the latest episode of Bigg Boss OTT, Raqesh Bapat confessed his feelings to Shamita Shetty. Check out!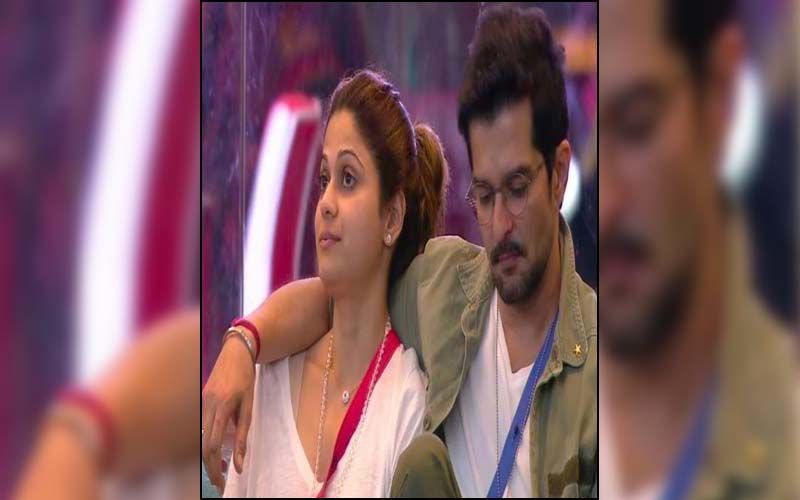 Shamita Shetty and Raqesh Bapat are two of the most talked-about contestants of Bigg Boss OTT. They share a great bond with each other. Their relationship has been making headlines since day one. From getting into fights to showering love on each other, Raqesh and Shamita's fans already have a nickname for the duo and are rooting for them. In a recent press conference held at Bigg Boss OTT house, Raqesh and Shamita stated that they are 'just friends'.
But looks like, they are set to take their relationship to the next level. In the latest episode, Raqesh confessed his feelings to Shamita and said 'I love you', leaving her speechless. Both were sitting on a bed, when Shamita began playfully choking him. 'Kill me, I don't want to live,' said Raqesh in Hindi. She then asked, 'What is your problem?' and he replied, "You are my biggest problem. When I get out of here, I'll have to rely on alcohol to help me bear you."
"Say something nice," Shamita told him, and after the actor took a pause for a few minutes, she yelled, "You're taking so long to say something nice, you a**." Raqesh then told her to let him think as he wanted to word himself correctly. Shamita then complained, "You don't say nice things about me very often." Shamita then kept asking him for compliments, and he said, "Je t'aime" - "I love you" in French. She was stunned and asked him, "Do you even know what je t'aime means?" and Raqesh said he does. ALSO READ:
Bigg Boss OTT: Shamita Shetty Answers SpotboyE's Question, Confesses What Makes Her Feel Insecure When It Comes To Divya Agarwal
On the other hand, Raqesh trimmed Shamita's hair and gave her a new and fresh look while getting ready for the finale. Besides that, during the memory lane round, two situations that were given to the actress were her fight with Divya Agarwal or her fight with Raqesh. She decided to share her memory with Raqesh as they are in a happy space right now and doesn't want to spoil her mood.
Image Source:Instagram/Voot