Bigg Boss OTT: Ridhima Pandit Loses Her Cool After Pratik Sehajpal Triggers Her; Fans Stand Against The Bullying And Trend #StayStrongRidhima
Bigg Boss OTT contestant Ridhima Pandit shows her furious side after Pratik Sehajpal pokes her. As she breaks down, her fans quickly come to her support to stand against bullying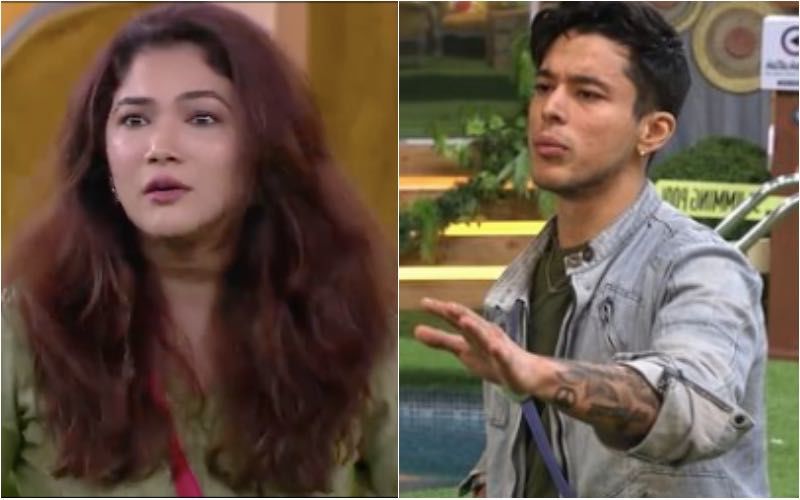 Since day 1 of Bigg Boss OTT, the audience has maintained that Pratik Sehajpal, who is touted as the nuisance creator in the house, is picking up fights with almost everyone inside the house. Right from Divya Agarwal to Shamita Shetty, he has locked horns with almost everyone. This time around, he was seen indulging in a heated argument with Ridhima Pandit. In a surprising turn of events, Ridhima unleashed a side of hers that the viewers had never witnessed earlier.
In order to teach Pratik a lesson who had been bullying inmates, Ridhima lost her temper and screamed at Pratik for not letting her keep her points in front of the housemates. In one of the promos, Ridhima was seen talking to Shamita and Raqesh; however, Pratik kept cutting her conversation. Not able to hold his constant rant, Ridhima screamed in anger and broke down while calling out his toxic and intimidating behaviour. Seeing this actions, her fans quickly came out in support and began a new trend on social media saying, #StayStrongRidhima
One fan wrote, "Ridhima pandit is so gorgeous, bold, loud and Beautiful. She keeps her pov and speaks without any fear. I might support her in this season. Today she and Pratik had a fight, idk what happened but stay strong girl this is bb house and you need to fight back. STAY STRONG RIDHIMA," while another one tweeted, "#RidhimaPandit I wish her to become more strong. I know she is going through a bad phase. But hope she recognize her mistake rise like phoenix. Next tweet for her will be when she will do something actually good on the show STAY STRONG RIDHIMA."
Meanwhile, after the breaking down, Divya Agarwal, Shamita Shetty and Raqesh Bapat came to support Ridhima and consoled her.
Image source: Instagram/ voot