Bigg Boss OTT: Shamita Shetty And Raqesh Bapat Continue With The Flirting Game; Actress Apologises To Akshara Singh For Hurting Her
Bigg Boss OTT Shamita Shetty asks Raqesh Bapat to kiss her after a little nok-jhok. The former also apologises to Akshara Singh for unknowingly hurting her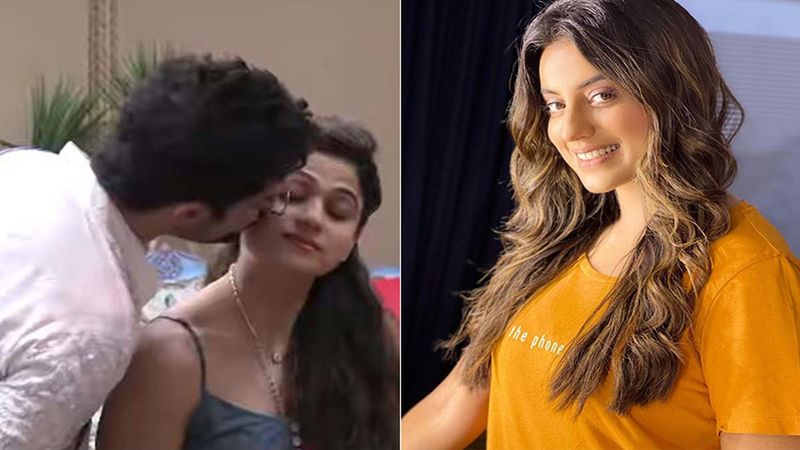 Bigg Boss OTT viewers have been witness to a brewing romance between housemates Shamita Shetty and Raqesh Bapat since the start. The two are getting closer with each passing day and their mushy romance is being liked by the audience. The latest episode gave a glimpse of their yet another sweet moment. It so happened that Raqesh was inside the kitchen heating something, for which he got a suggestion from Shamita. But his reply somewhat hurt the actress.
Raqesh replied, "Aur kuch?" To this, Shamita said if he doesn't like it, she won't say anything. Raqesh, on noticing Shamita upset, explained he was not annoyed rather he won't mind if she wants to keep a tab on other things. With a straight face and sounding like she was upset, she said, "Come here and give me a kiss right now." Raqesh fulfilled her wish, replying, "This to forever." Shamita then justified the demand, saying, "This is because you're looking cute."
Take a look-
On the other hand, Bhojpuri actress Akshara Singh opened up to Shamita Shetty. She said Shamita has been mistreating her in the house. An upset also refused to perform the assigned task and preferred to do fulfill her things only. She also refused to talk to Boss Man, Pratik Sehajpal and rudely replied to Shamita .
Image Source: Instagram/singhakshara/voot/screenshot