Bigg Boss OTT Winner Divya Agarwal On The Impact Of Her Argument With Karan Johar On Her Career: 'I Am Confident That As An Artiste, I Won't Ever Starve To Death'
Despite the argument with KJo, Divya Agarwal proved herself to be the strongest contestant of Bigg Boss OTT.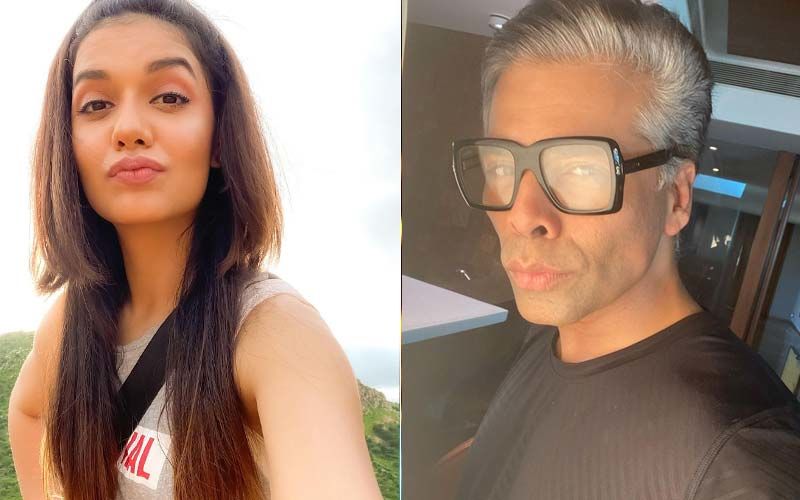 Bigg Boss OTT winner Divya Agarwal had got into a heated argument with show host Karan Johar during one of the Sunday Ka Vaar episodes. The actress had said that neither Salman Khan nor Karan Johar can influence her opinions. KJo then bashed her for saying so, adding if she cannot give him respect, then she should stop talking about him. He even reminded her that she was a contestant and he was the host and asked her to watch her words before saying anything.
Many actors would not indulge in any argument with such a filmmaker, who can make or break careers. But Divya remains unperturbed. She recently spoke about her tiff with Karan and if she feared that it would impact her career in the film industry.
Speaking to radio host Siddharth Kannan, the Bigg Boss OTT winner said that she's confident as an artiste, passionate about acting and believes that she will find work somewhere or the other.
After Divya and Karan's fight, actor Suyyash Rai extended his support to the actress. Taking to Instagram stories, Suyyash shared a picture of his TV screen with Karan Johar in the frame and wrote, "He has lost the plot".
He added, "Dear KJo, come lemme bust your bubble!!! U ain't Salman Khan. Try talking sense."
Divya proved herself to be the strongest contestant of Bigg Boss OTT. She beat Shamita Shetty and Nishant Bhat to become the winner of the show.
Image Source:Instagram/DivyaAgarwal/Voot