Bigg Boss 13 : Himanshi Khurana Chopped Her Hair To Shoulder, Shares Picture On Instagram
"Ptown's most talked about actress and Punjab ki Aishwarya Rai has recently shared a picture of herself on her Instagram Account, In which she has chopped her hair to the shoulder."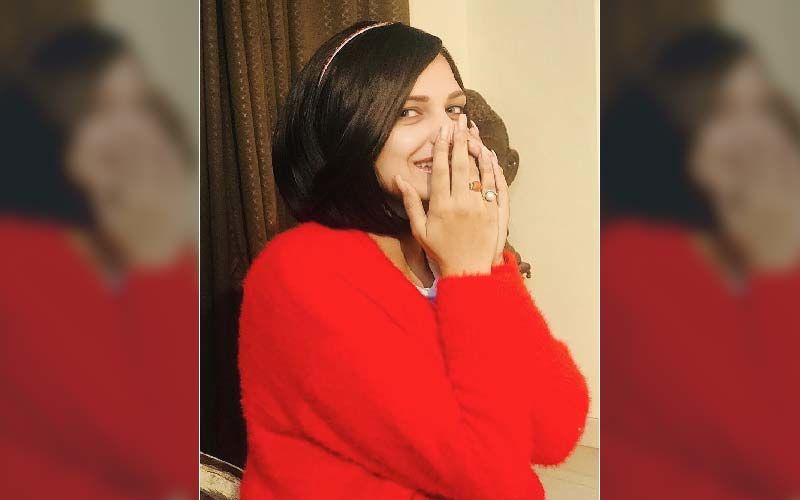 Ptown's most talked about actress, singer and former Bigg Boss 13 contestant Himanshi Khurana had quite a stint at Bigg Boss 13 famously being called Punjab ki Aishwarya Rai and her lovely bond with her fellow contestant Asim Riaz on the show had also made major headlines and was a talk of town for everyone.
Bigg Boss 13 helped Himanshi Khurana grow her fanbase and the diva gained a lots of fan following and love. Himanshi always makes sure to charm her fans and recently the spellbinding diva shared a no-makeup picture with her chopped hair on Instagram which is making even the internet go crazy. The diva is often praised for flaunting her natural skin on Instagram. She also influences her fans to go makeup free.
This time, Himanshi has shared one her picture in Red coloured Dress, with the chopped hair. Yes you get it right, Your Punjab ki Aishwarya Rai has chopped her hair to the Shoulder. But still she is looking sexy and adorable, Himanshi never fails to kill her fans with the elegance beauty and killer looks.
The actress took to her Instagram account and posted a picture of her in red sweater with her chopped hair, she wrote "🐱🐱 you are my meow meow". Seems that she herself is falling in love with her new hairstyle. Yes, have a look at the pic as those captivating eyes try to hypnotize you too-
Himanshi's closeness to her fellow contestant Asim Riaz on Bigg Boss 13 had got a lot of attention as everyone thought that the duo was in love but Himanshi had made him clear from the very first day, that she already has a love connection outside the house and does not intend to get a new one.
Image Source: Instagram/iamhimanshikhurana