Buzz: Tere Sheher Mein To Be Pulled Off Air
Here's the latest update from the world of Bollywood. We bet you wouldn't want to miss this. Read on for details... The makers try to salvage the show as lead actor Dhruv Bhandari walks out
Things don't seem to be going great for Rajan Shahi's Tere Sheher Mein.
The show already lost its 10 pm slot to Sumit Sambhal Lega, the Indian adaptation of everybody Loves Raymond.
Now, rumours suggest that the show may soon be axed due to its continuous low ratings. We hear, the channel has asked the makers to pull up their socks.
What makes things worse is that at such a time, lead actor Dhruv Bhandari has walked out of the show. The actor, who plays Mantu, was unhappy with the way his character was shaping up.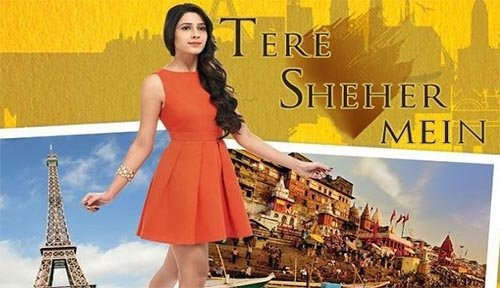 Dhruv's love story with the show's female lead Heeba Nawab was abruptly ended and she was shown marrying the other lead Rafi Malik.
Says a source close to the show, "The sudden change in track was brought about only to increase the ratings. The creative team was certain that this big twist would increase the TRPs. However, it backfired and caused the TRPs to dip further."
It did not go down well with Dhruv either, who subsequently left the show.
Now, with the lead actor out of the picture and the TRPs nosediving with every passing day, one wonders about the fate of Tere Sheher Mein.
Image Source : facebook/Tere-Sheher-Mein and twitter/dhruvb1307