Chandrayaan 3 Landing: Jyoti Saxena Prays For India's Historic Success Ahead Of Space Shuttle's Landing With Pride And Excitement
Chandrayaan 3 mission, which aims to achieve a soft landing on the moon, has captured the imagination and hopes of millions of Indians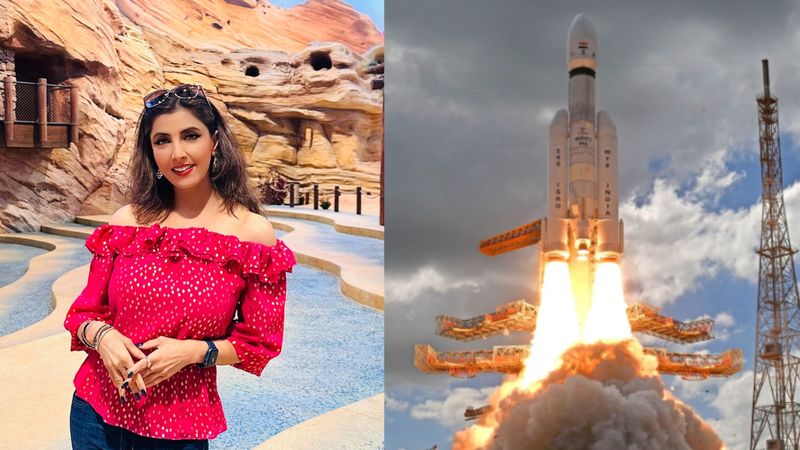 As the world eagerly awaits the historic landing of India's Chandrayaan 3 on the lunar surface, Jyoti Saxena, a name synonymous with talent and passion in the Indian entertainment industry, shares her excitement and a proud feeling on this momentous occasion that has united the entire nation in anticipation and pride.

Chandrayaan 3 mission, which aims to achieve a soft landing on the moon, has captured the imagination and hopes of millions of Indians. Jyoti Saxena, like many of her fellow countrymen, has been following every development, every twist and turn of this gripping saga and as it launches today, Jyoti Saxena is just manifesting and praying to see India creating a history.
Jyoti Saxena expressed her deep sense of pride saying, "Chandrayaan 3 mission represents not only scientific achievement but also the unwavering spirit of India. Our scientists at ISRO have shown the world that we are capable of achieving the extraordinary. The entire nation stands together in support of this mission and I am just manifesting and praying that this moment the Chandrayan has a soft landing and creates history. " she exclaimed.
"I pray for a soft landing, I pray that a successful landing will not only be a remarkable scientific achievement but will also etch India's name in the annals of history. It will be a moment that every Indian will cherish forever. I also want to salute the incredible minds at ISRO who have dedicated themselves to this mission. You are the pride of our nation, and we are all with you, every step of the way. Jai Hind! "she exclaimed with a sense of patriotism.
Just like Jyoti Saxena, we all are proud to be called an Indian and eagerly await the moment when Chandrayaan 3 touches the lunar surface, making its mark in history.
Image Source: Instagram