Charu Asopa And Rajeev Sen REACT To Deleting Their Wedding Pics From Instagram Amid Reports Of Rift; Latter Says, 'Am In A Happy Zone' - EXCLUSIVE
This morning, news of Rajeev Sen and Charu Asopa's marital problems surfaced again as both deleted their wedding pictures from Instagram. We contacted Charu and Rajeev about it and here's what they said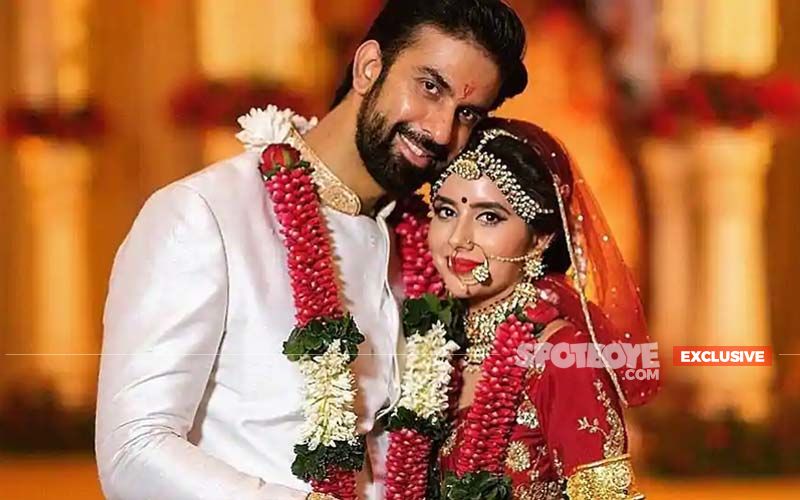 After almost a year of being married, news of problems between Rajeev Sen and Charu Asopa started making rounds of the gossip corridors. The last time we spoke to Rajeev, a few weeks back, the actor had denied any disturbance in his married life, and had told us he is in Delhi for some work.
However, this morning, it was reported that Charu and Rajeev have deleted all their wedding pictures from Instagram. We tried contacting both of them again. While Rajeev said, "I won't comment on that but currently I'm in a very happy zone is all I can say", Charu replied, "I am sorry but I don't want to talk about it."
The couple tied the knot on June 7, in Goa. The two, who met through a common friend, decided to take their relationship ahead within 4 months of dating each other. The wedding, also attended by Rajeev's sister, Sushmita Sen, was a gala affair and many pictures and videos of the festivities made its way to the Internet.


When we had contacted Rajeev earlier, he had told us, "Just because I am in Delhi for my work, people are thinking that we have had a fight & are no more together- what a funny world we live in."
Reportedly, Charu and Rajeev had serious compatibility issues right from the beginning. Things finally came to a head and Rajeev left for Delhi. The two have not been in touch since then. Charu has also dropped Rajeev's surname on her social media platforms.