Charu Asopa Reveals She Will Start Working Soon Amidst Divorce With Estranged Husband Rajeev Sen; Says, 'I Have A Few Things Lined Up'
Charu Asopa opened up about returning to work on-screen amidst her divorce with husband Rajeev Sen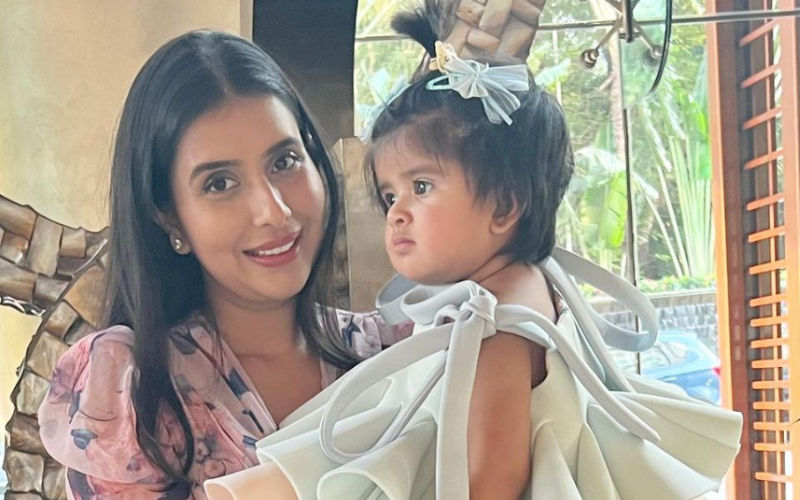 Charu Asopa seems to be moving on from her personal issues. For months, the actress and her estranged husband, Rajeev Sen, have made the headlines for playing the blame game. Finally, the duo have taken the decision to split up and co-parent their daughter Zaina. The actress has returned to Mumbai from Bikaner, where she had to extend her stay due to her daughter contracting dengue. Even Rajeev had flown to Bikaner to be with their daughter. ALSO READ: Rajeev Sen REACTS To Estranged Wife Charu Asopa's Allegations Of Abuse; Says, 'She Is Clearly A Disturbed Woman, My Daughter Is Not Safe With Her'
In an exclusive interview with BollywoodLife, Charu confirmed that she has moved out to her new home in Mumbai. She opened up about spending time with her in-laws after her return and planning Zaina's first birthday. She shared that her sister-in-law and actress Sushmita Sen, along with her daughters, are planning the little munchkin's first birthday. She said, "The party is being planned by Ziana's bua and her two cousin sisters. They are arranging it. Her grandfather is here. In fact, we were all together last night."
She also told the entertainment website that she is planning on taking up new projects and will make official announcements about that soon. She said, "Yes, I have a few things lined up. You will hear from me on the professional front soon."
For the unversed, the couple got married in 2019 but soon started having problems when Rajeev allegedly started disappearing every time they had a fight. It was often reported that he would also block his wife on Instagram. ALSO READ: Charu Asopa Says It Is NOT Working Out Between Her, Husband Rajeev Sen; Plans Of 'Walking Out' Of Marriage AGAIN!
Earlier, BollywoodLife had reported that Charu had accused her husband of being temperamental and hitting her twice. He had also accused her of cheating on him and was quite possessive. Rajeev then countered the allegations by stating that the actress was lying and that she had hidden details of her first failed marriage from him. He went on to say, "She is clearly a disturbed woman, and my daughter, Ziana, is not safe with her."