Chhavi Mittal Shares Glimpses Of Her Cancer Recovery Journey; Says, 'Some Wounds Heal, Some Nag You For Life'- WATCH VIDEO
Chhavi Mittal relives her cancer recover days through an Instagram reel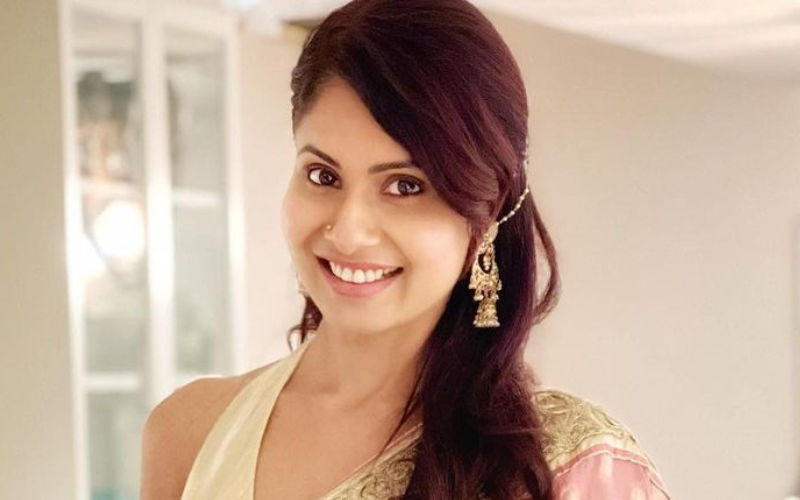 Actress Chhavi Mittal, who is known for her exceptional performance in television serials, was diagnosed with breast cancer earlier this year. Not only did she brave the entire experience, but she kept her fans updated about her condition through her social media handles.
She captioned the video, "This time. 6 months ago. It already seems like a blur. Some wounds heal. Some nag u for life. During this time I got some wounds that healed and some that never will. Do u wanna know how I deal with it? Every day, every minute, every second? Well I've got secrets… that nobody knows… but then, don't we all? Tell me your secret, if you wanna know mine."
Check out her post here:
Many fans celebrated, Chhavi for openly talking about her struggles. Some even took to her comment sections to share their secrets and problems. One fan wrote, "Power on girl. You are truly an inspiration." Another wrote, "At first I got scared, again what happen. Then after reading the below comments I realized. It was a great which you and your family has gone through. Its a story full of inspiration, self believe and strong faith." Other fan wrote, "Proud of u mam ur an inspiration to all of us." Another fan wrote, "You are a fighter and an example to millions who think they should give up."
ALSO READ: Chhavi Mittal SLAMS Caregivers For Using The Word 'Bechara' For Cancer Patients, Says, 'Please Don't Do That, They Are Strength Personified'
Known for serials like Bandini and the YouTube show The Better Half, Chhavi was even criticised for sharing too much information about her treatment. She had said, "I will continue to document my victories like I always have unabashedly. If anything, I'm so damn proud of my body, not because of the way it looks, but because of the strength, it has shown me. Because of what it allows me to do. And even more proud of my breasts, because only I know what they've endured and it's no mean feat to not just be survivors, but fighters all the way."