Comedy Nights Bachao Taaza Goes Quickly Stale, Colors Needs Nayi Soch
Is it all over for Comedy Nights Bachao Taaza? Or does it need yet another revamp? Colors needs to call for an urgent meeting with its Creative Heads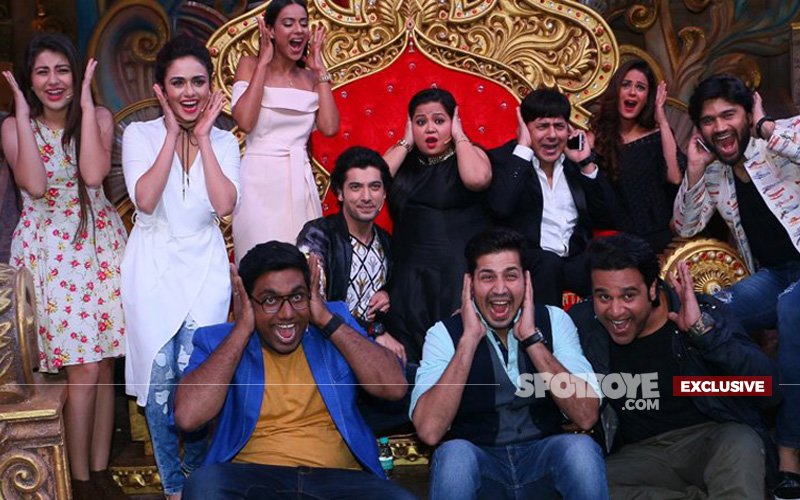 Sample the above numbers and you know what I want to say. Three weeks into the show and Krushna Abhishek's ComedyNights Bachao Taaza has not worked.

Add this to the new entrant Ssharad Malhotra's exit, who we hear didn't find the comedy to his liking.

Over and above, Bharti Singh is giving almost everyone a tough time on the sets because she feels that the new version has allowed Mona Singh to take the spotlight away from her.

Meanwhile, Govinda's nephew Krushna Abhishek is watching the 'fun' from the sidelines. I had met him on the launch of ComedyNights Bachao Taaza at Powai and his body language gave it away that he was not amused that Bharti and he had been indirectly told to take a backseat.



Image Source: suleka, topsy & twitter/KaranWahiFans

Are Shruti Seth, Anita Hasanandani and Adaa Khan who were replaced for the new avatar having the last laugh?

Did Salman's extensive promotion of Bigg Boss 10 last Sunday help? If it did, will it sustain? We'll come back to touch upon that towards late afternoon lekin haan, ek baat aur hai if you would like to know. A friend of mine had a bet with me over the fate of Comedy Nights Bachao Taaza. He had categorically told me that it wouldn't work, but I had given it a chance. He too is having the last laugh.



Image Source: bharatstudent


Thumbnail Image Source: Arati Kadam