Conman Sukesh Chandrashekhar Issues Chahatt Khanna A Legal Notice Of Rs 100 Crore For Causing Damage To His Reputation- REPORTS
Chahatt Khanna has received a legal notice from conman Sukesh Chandrashekhar's team for causing damage to his reputation by implying that he wanted to marry her, when she was already married to her ex-husband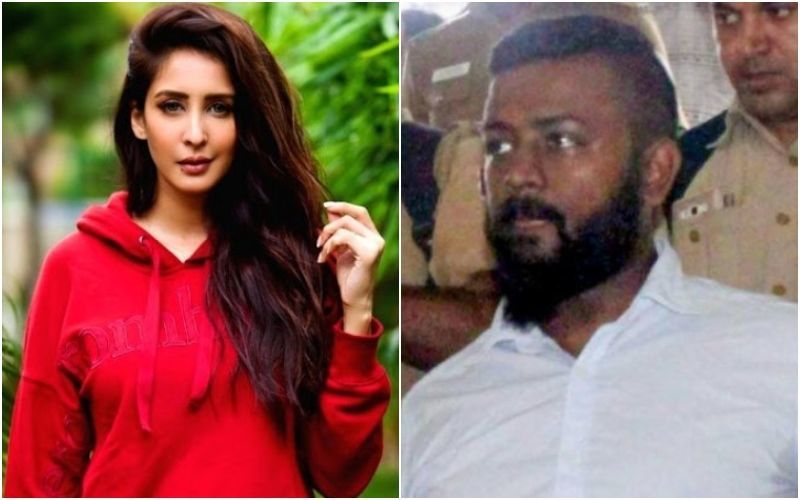 Television actress Chahatt Khanna, famously known for playing the role of Ayesha in Bade Achhe Lagte Hain (2011), recently made a shocking claim that has now gotten her into trouble. During her recent media interactions the actress had recalled how conman Sukesh Chandrashekhar and his team had forced her to go to Tihar Jail so that he could propose to her. While the conman hit back saying he never has interest in women who are married and have kids, now he has issued the actress with a legal notice.
Quoted by the media publication, the notice reads, "In your interview, you (Khanna) have falsely and wrongfully claimed that you were forced to enter Tihar Jail to meet our client wherein he 'went down on one knee' to propose to you. It is your very own statement, and which is on record that you accompanied one Ms. Angel in May 2018 and travelled with her to Delhi to meet our client who was simply going to finance your projects, films, shows etc. in order to escalate your career in the Indian Film Industry."
ALSO READ: SHOCKING! Chahatt Khanna Alleges Conman Sukesh Chandrashekhar Proposed Her; Recalls Being Forced To Meet Him In Tihar Jail
The notice further questions why she kept that sort of information to herself for five years now. It further reads, "You have deliberately engaged in vicious falsehood and lies, designed to knowingly cause harm to the reputation and goodwill of our client just to gain some publicity and to be relevant on the various social media platforms. Your false and malicious statements being per se defamatory and having caused great mental agony... Our client is entitled to compensation for the anguish, anxiety and damage caused by your unguided acts and hence you are called upon to pay a sum of Rs 100 crores."
For the unversed, Sukesh Chandrasekhar has been accused of running an extortion racket worth Rs 200 crore from the inside of Tihar jail. He reportedly duped people on the pretext of promising them jobs and is accused of cheating many people, including high-profile individuals such as former Fortis Healthcare promoter Shivinder Mohan Singh's wife, Aditi Singh, and Malvinder's wife Japna Singh, worth over several crores of rupees.