SHOCKING! Chahatt Khanna Alleges Conman Sukesh Chandrashekhar Proposed Her; Recalls Being Forced To Meet Him In Tihar Jail
Chahatt Khanna recalled being forced to meet conman Sukesh Chandrashekhar in Tihar jail where he proposed to her, while she was still married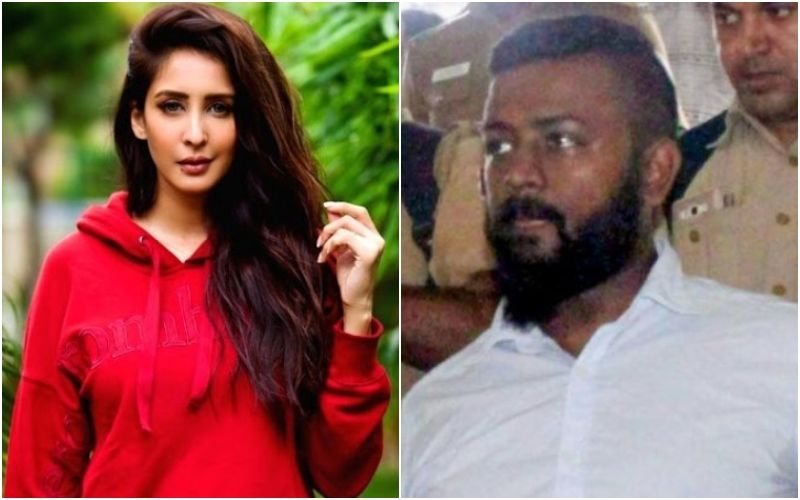 Television actress Chahatt Khanna, famously known for playing the role of Ayesha in Bade Achhe Lagte Hain (2011), has made shocking claims about conman Sukesh Chandrashekhar. During a recent interaction with an entertainment portal, she opened up about her experience after her name emerged during the investigation of the Rs 200 crore money laundering case. Not only did she alleged that the conman had proposed to her during her visit in Tihar jail, but also that his team tried to extort money by blackmailing her.
Chahatt, who recently recorded her statement before Delhi's Patiala House Court, spoke to ETimes about her horrifying experience. She recalled how she had travelled to Delhi in May 2018, from Mumbai with a woman named Angel Khan for an important event. If reports are to be believed, Angel Khan is one of the aliases used by Pinky Irani, Sukesh's alleged aide. She explained how they had to change their cars mid-way after reaching Delhi, as the one they were travelling in wasn't allowed inside the school premises.
ALSO READ: Jacqueline Fernandez Allowed To Travel To Dubai By Delhi Court Amid Sukesh Chandrasekhar Money Laundering Case- REPORT
The 36-year-old actress further continued, "We then moved to a grey Innova and within a few seconds, I realised we were outside the Tihar jail. When I asked her about this, she said we had to enter the school via the jail premises." Chahatt recalled how she had started to panic about the situation, thinking about her daughters Zohar and Amaira from her ex-husband Farhan Mirza.
She explained how the room she was taken to was filled to the brim with luxurious items. The actress said, "Once we got off the car, we were taken to a room. I remember the room was full of laptops, watches and expensive luxury items. Aur duniya bhar ke branded bags thay… itne thay ki koi ek gir jaata toh sab gir jaate. There was a sofa, a portable AC, one chair, and a fridge. Chhote se room mein sab kuch bhara hua tha."
After spending more than half an hour with him, she and Angel left for the airport, when she was allegedly given Rs 2 lakhs as shagun. A few days later, his team started to blackmail her. They told her to give them Rs 10 lakhs or her video recording of visiting the jail would be sold to news channels. For the unversed, apart from Chahatt, names of actresses Jacqueline Fernandez, Nora Fatehi, Nikki Tamboli, Sophia Singh and Arusha Patil have also popped up during the ongoing investigation.
Image Source: Google