COVID-19 Lockdown Effects: Kanica Maheshwari Advices New Mothers On Tricks To Keep Their Kids' Mental Health In Check
Kanica Maheshwari has taken a break from acting but is currently busy blogging and helping out mothers who are facing issues with their children amidst the pandemic chaos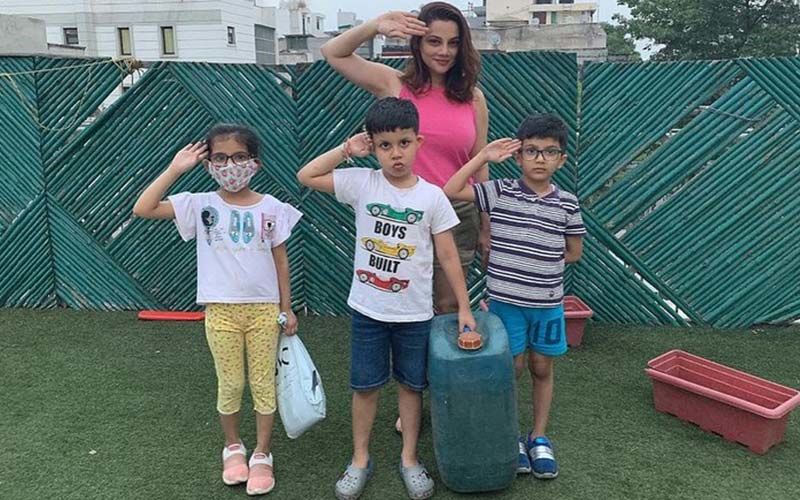 Actress and yummy-mummy Kanica Maheshwari recently took a brief break from her current hit show Kyun Utthe Dil Chhod Aaye citing family's health concerns amidst ongoing pandemic. Last year, the actress was locked up in her Mumbai house all by herself due to lockdown restrictions, so this time around she flew to Delhi to be with her family and is living it up indoors with her son and other kids in the family.
She wrote, "I try & share my parenting anecdotes, some are a hit & there are few misses too..there is never a rule book when it comes to parenting. As parents/ caregivers we need to device tricks & hacks as per your baby's temperament. What may work for some, may not for the other. But the whole idea of sharing is to share my learnings with new moms.
More often than not, when children tend to hurt themselves, they do tend to forget the pain when they are distracted with play. On most days, it is a good thing because falling & getting bruises are a part of growing up but sometimes it could lead to something critical. So I have found a way to understand if Reyaansh is in some pain, or in some mental dilemma.
I play a role play game with him & other children in the family where I become a doctor & they become community helpers & we take rounds. I ask them about their health, if they are in some pain. I get them to talk. I think the kids open up more while in a game. I feel currently the children have been impacted more because they are not going to school or to the garden, they are not playing or meeting their friends, majorly there's no human touch and interaction and that's why kids are feeling low."
This sure seems like a brilliant idea & might help parents understand their children better who are missing out on all the fun & learning.
Image source: Instagram/kanicamaheshwari