DCW Chief Demands Sajid Khan's Removal From Bigg Boss 16: Writes Letter To Broadcasting Minister Anurag Thakur Owing To Sexual Misconduct Under #MeToo Movement
DCW chief has written a letter to Union Information and Broadcasting Minister demanding Sajid Khan's ouster from Bigg Boss 16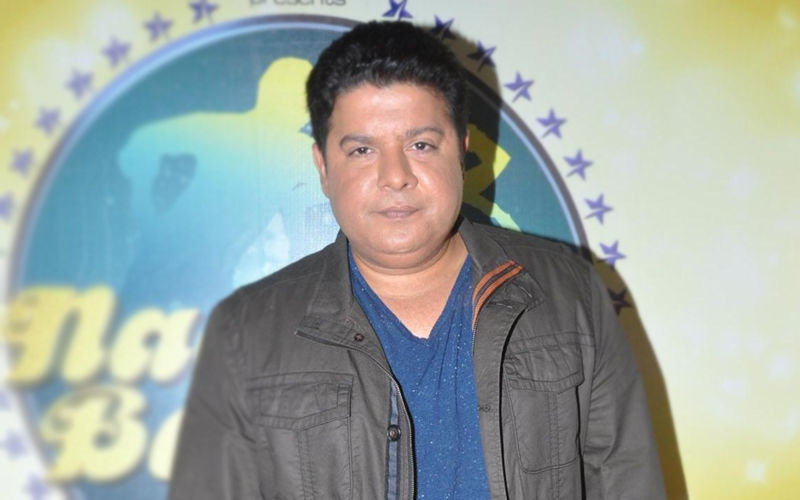 Sajid Khan is facing a lot of criticism post his entry into Bigg Boss 16. Fans are not happy with him entering the BB house. Even some celebrities in the entertainment industry are miffed with makers for giving the filmmaker this platform. Now, Delhi Commission for Women (DCW) chief has requested his ouster from the Salman Khan-hosted show.
Delhi Commission for Women (DCW) chief Swati Maliwal has written to Union Information and Broadcasting Minister Anurag Thakur demanding the removal of director Sajid Khan from Bigg Boss 16 as he is accused by several women of sexual misconduct and inappropriate behaviour under #MeToo movement in 2018.
साजिद खान के ख़िलाफ़ 10 महिलाओं ने #MeToo मूव्मेंट के दौरान यौन शोषण के आरोप लगाए थे। ये सभी कम्प्लेंट साजिद की घिनौनी मानसिकता दिखाती है। अब ऐसे आदमी को Bigg Boss में जगह दी गयी है जो कि पूरी तरह ग़लत है। मैंने @ianuragthakur जी को पत्र लिखा है की साजिद खान को इस शो से हटवाएँ! pic.twitter.com/4ao9elyvkk

— Swati Maliwal (@SwatiJaiHind) October 10, 2022
The officer took to Twitter and wrote in Hindi, "Sajid Khan was accused of sexual harassment by 10 women during the #MeToo movement. All these complaints show the disgusting mentality of Sajid. Now such a person has been given a place in Bigg Boss which is completely wrong. I have written a letter to @ianuragthakur ji to get Sajid Khan removed from this show!"
While sharing the Tweet, she also shared a picture of a copy of the complaint filed against him. The complainant's names are not visible as it has been blurred.
The Heyy Baby director was also suspended for a year by the Indian Film and Television Directors' Association (IFTDA) in 2018 after multiple women accused him of sexual harassment.
Several celebrities like singer Sona Mohapatra condemned his participation in the show and called out those who were quiet on this matter like Farhan Akhtar and Sajid's sister Farhan Khan. Actress Devoleena Bhattacharjee also lashed out at the makers for considering him as a participant. Some celebrities like Shehnaaz Gill and Kshmera Shah supported Khan.
Despite the discussions and debates on social media, this issue has not been addressed in Bigg Boss 16. Even Salman Khan gave a warm welcome to the Housefull director in the BB house.
Image Source: Instagram