Debina Bonnerjee On Her Second PREGNANCY: 'I Thought My Body Has Lost Natural Capacity To Conceive, It Is Not Up To Mark'
Actress Debina Bonnerjee, in her latest vlog, reveals her first reaction to finding out she is pregnant again!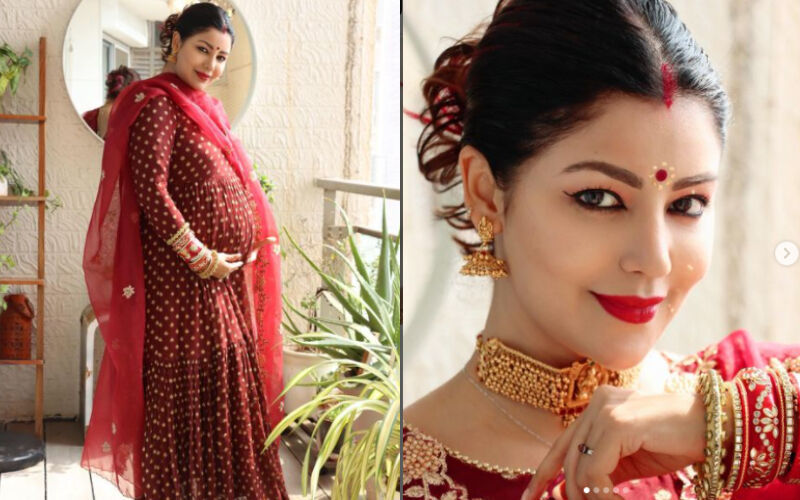 TV couple Debina Bonnerjee and Gurmeet Choudhary recently announced they are expecting their second baby. The happy news comes just four months after they welcomed their first child, daughter Lianna in April. Debina, who has documented her first pregnancy, and struggles with IVF treatments in her vlogs, has now talked about her second pregnancy. The actress revealed how she discovered that she is pregnant again. In her latest vlog, Debina revealed she bought a pregnancy kit at home after she felt 'different and tired.'
Not just this, the Ramayan actress also recalled thoughts that came to her mind after she got to know she is expecting for the second time. Debina said, "I was feeling a bit uneasy and the days were very hectic. From the word go, I was extremely active. I thought it might be due to the unrest and I let it go. But I kept feeling a bit uneasy. I am very aware of my body and I can figure out if something is wrong. I felt different. Even Gurmeet thought it is because of me being tired. I wanted to check by myself and I felt bit awkward to go to a medical store and buy a pregnancy kit as everyone knew I just had a baby. So I just ordered online." ALSO READ:
Gurmeet Choudhary REVEALS His Parent's Reaction To Wifey Debina Bonnerjee's Second Pregnancy; 'Shabhaash Beta'
She went on to reveal that she was shocked, extremely happy, and thought about what to do next when she found out she is pregnant again. "In the past 5-7 years I lived with the thought that my body has lost the natural capacity to conceive. My body is not up to the mark," Debina added.
Meanwhile, Debina and Gurmeet, who got married in 2011, announced the news of a second baby with an adorable picture of them and their newborn daughter. The couple called it a 'blessing' and said their second baby is coming soon to complete them.