Devoleena Bhattacharjee On Anirudh Dave Saying Her Bhajan Gave Him Faith And Strength While Fighting COVID-19 In The Hospital, 'I Am Glad I Was Able To Help Him Heal' - EXCLUSIVE
Devoleena Bhattacharjee reacts to Anirudh Dave's recent tweet that said her bhajan had helped him to recover from COVID-19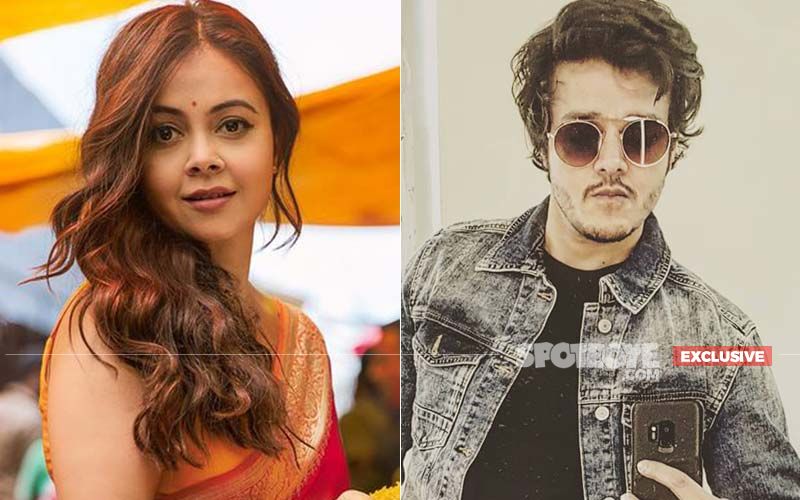 Television actress Devoleena Bhattacharjee is fondly called 'Gopi Bahu'. After her show Saath Nibhana Saathiya celebrated her birthday yesterday, a lot of her actor friends wished her but the one post that caught our attention was from Anirudh Dave.
A very happy birthday @Devoleena_23 not only a good actor a soulful singer who's bhajan was in loop in hospitals during the pandemic, that has given faith n strength to many.. be blessed girl.stay blessed 🙌 🙏 pic.twitter.com/8a1hp8GgvV

— ANIRUDH DAVE (@aniruddh_dave) August 23, 2021
For the unversed, Devoleena Bhattacharjee released her bhajan 'Hey Gopal Krishna Karu Aarti Teri' in the year 2017 after her show Saath Nibhana Saathiya was over, where she was shown as a devotee of Lord Krishna. It received immense love from the audience.
Talking to SpotboyE.com exclusively, Devoleena Bhattacharjee said, "Anirudh is a very good actor, especially a human being. During his tough times when he was battling with COVID-19, we all know what he has gone through. The moment he recovered and came back home, he texted me saying he really liked my bhajan which also helped him to recover. It really means a lot."
She went on to say, "In today's time, people are listening to rap, rock and romantic songs. Amongst this, if your bhajan is getting appreciated, it really means a lot. Only a few people appreciate something good you do, which I am glad Anirudh did. This has boosted my confidence and has given me a sense of feeling special. I am glad that in some way I helped him to heal."
The actress also shares the reason for not telling this to the world. "I felt it was a private conversation so I should keep it to myself. But now when Anirudh himself tweeted this, I am feeling very happy about it," she says.
Devoleena has released another Shiv Bhajan song on her birthday yesterday and wishes to record many more in the future.
Image source: Instagram/devoleena/aniruddh_dave