Dilip Kumar Demise: When Shagufta Ali Revealed How The Veteran Actor Saved Her Father's Life And Helped Her To Get A Job In The Industry
Dilip Kumar breathed his last on Wednesday. Shagufta Ali had once revealed that the veteran actor helped her get a job and also saved her father's life. Read on!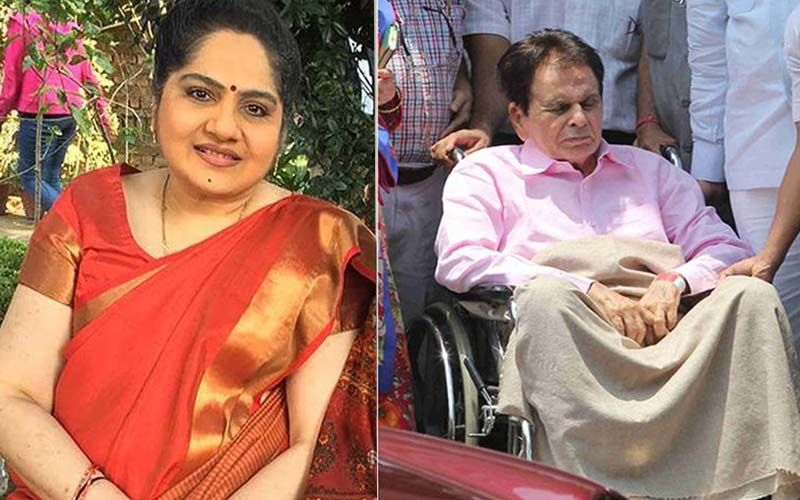 The entire Bollywood and TV industry is currently mourning the loss of veteran actor Dilip Kumar. The legendary actor passed away in the early hours of Wednesday due to prolonged illness. Fans and celebrities are paying their tributes, recalling precious moments with the star and more. Shagufta Ali, who opened up about facing financial and health problems, in an interview recalled the time when the legendary actor helped her family during their tough times and also got her a job in the Indian film industry.
During an interview with ETimes TV, she said, 'One of the reasons behind not tying the knot was that I had my family's responsibility on my shoulders and I had to take care of them. I started working because of my family. I was just 17 when I started working. I started working because my father had to undergo a very big heart surgery in London and Dilip Kumar Sahab had taken him there for his treatment. He had borne all the expenses for it.' She revealed that the late actor had spent Rs 6 lakh on his treatment in London.
The actress also revealed that after finishing her SSC, she approached Dilip Kumar for work and he asked her to get married but she told him that she wanted to help her parents. 'He then helped me with films. He got me my first film 'Kanoon Apna Apna', though I had done a Telugu movie and from there on I started working.'
The news of Dilip Kumar's death was announced on his official Twitter handle. ''With a heavy heart and profound grief, I announce the passing away of our beloved Dilip Saab, few minutes ago. We are from God and to Him we return. - Faisal Farooqui,' read the tweet. His funeral will take place today with state honours at 5pm in Santacruz.
Image Source:Instagram/hemuskan/SpotboyEArchives