Divya Agarwal Announces BREAK-UP With Boyfriend Varun Sood: 'He's A Great Guy, Will Always Be Good Friends'
Divya Agarwal announces her split from Varun Sood on Instagram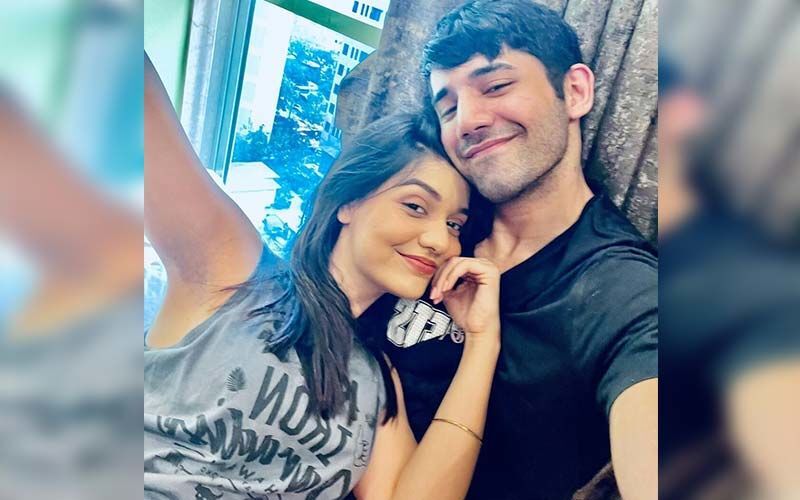 Bigg Boss OTT winner Divya Agarwal and Varun Sood are no longer dating. Divya and Varun, who were dating each other for the past few years, have decided to go their separate ways. Divya took to Instagram to announce their split. Divya shared a picture of herself and penned a long note.
She wrote, "Life is such a circus! Try n keep everyone happy, expect nothing that's true but what happens when the self love starts declining?? No i don't blame anyone for anything that's happening to me.. I feel worked up.. and that's okay.. I want to breathe n live for myself.. that's okay! I hereby formally declare that I'm on my own in this life and would like to take my time to live the way I want to!"
Kishwer Merchantt dropped a comment saying, "Wishing good you both." One of her fans commented, "Stay strong di we all are with youu you don't have to worry about anything, your fans loves you and will love you always and we really respect your decision." Another one wrote, "We respect your decision... Love you."
In a story on Instagram, Divya wrote, "Thank you Varun for everything. Will always be good friends."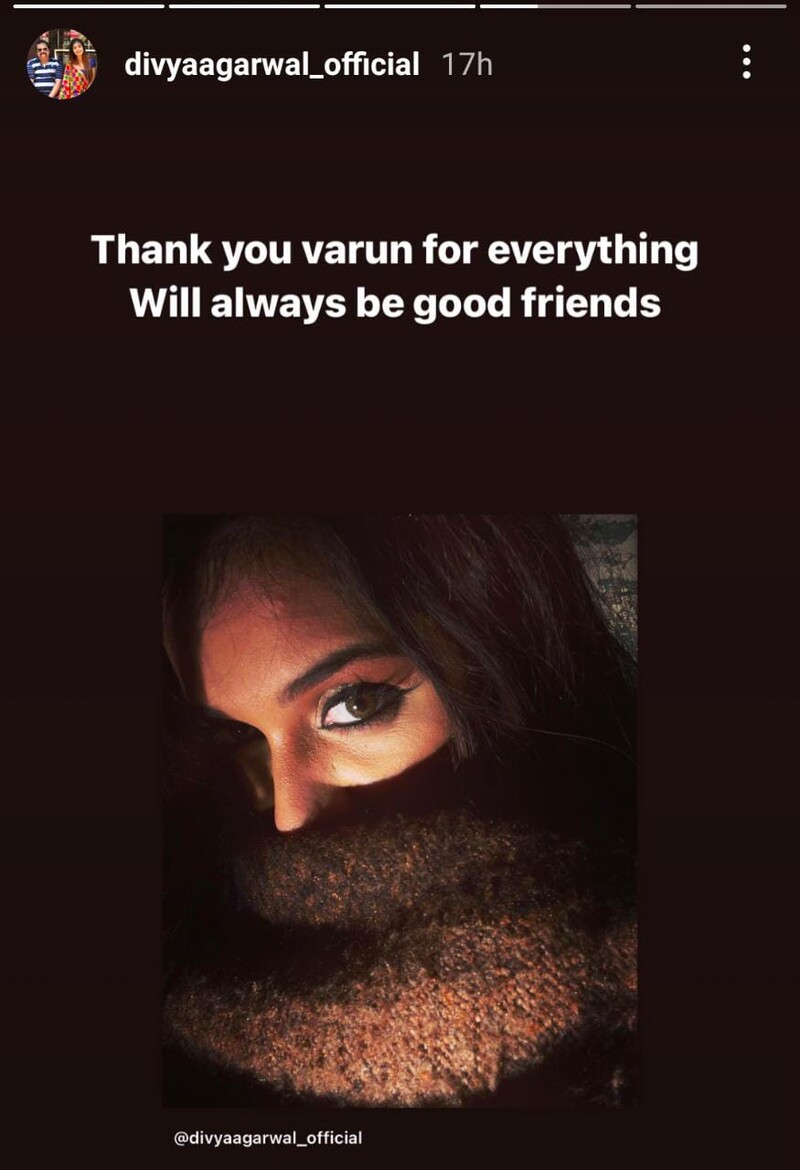 Varun and Divya were friends before participating in Ace of Space. Varun proposed to Divya on the reality show. Since then, they have been together. They were also living together for the past couple of years. The news of their split has definitely shocked their fans, and some are also wishing that they come back together.
Image Source:Instagram/DivyaAgarwal