Divya Agarwal Slams Pratik Sehajpal For Making Her Lose Her Chance To Win 'Ticket to Finale'
Divya Agarwal and Pratik Sehajpal had a massive fallout as she loses her chance to win 'Ticket to Finale'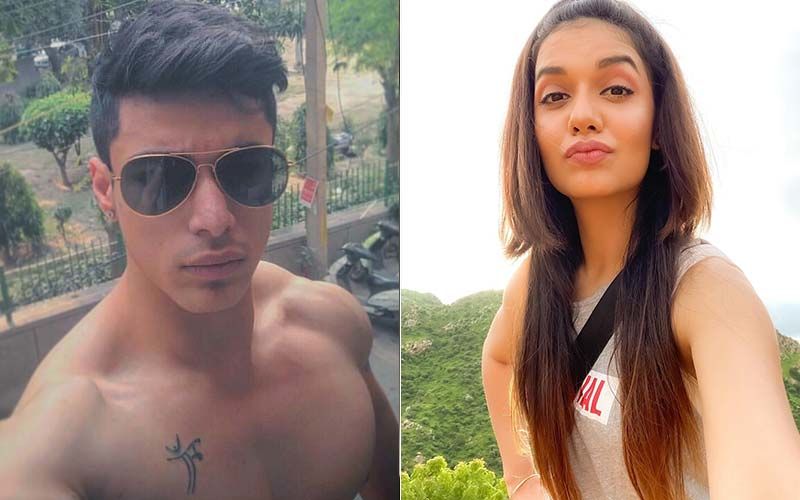 Bigg Boss contestants Divya Agarwal and Pratik Sehajpal have been ruling the headlines for their play in the Bigg Boss house. The two never got along on the show until now and have been fighting since the show began.
In the latest episode of the Bigg Boss OTT, the second round of the Ticket to Finale task took place. In the first chance, Divya Agarwal is pitted against Neha Bhasin. The former won the round and entered the final round to grab the Ticket.

Later, Pratik Sehajpal and Raqesh Bapat were pitted against each other and as the buzzer goes, Pratik throws Raqesh's jar and then picks up his jar. All the housemates blame Pratik for breaking the rule.

If we consider the game rules the competitors have to pick up their jars, walk on the ramp and then try to spill each other's jars.

Pratik did the same while competing against Shamita in the previous round and it was taken into consideration since both of them were holding the jars. Moose, who was anchoring the round, declared Raquesh as a finalist to compete against Divya for the Ticket.

Pratik lost his cool calling it an 'unfair decision' and removed his mic. The 28-year-old contestant breached the protocol even after Bigg Boss ordered all the housemates to stay inside the house.

Bigg Boss, sarcastically called out Pratik for sitting in the garden area despite issuing clear orders and said that his childish behaviour is going to cost the housemates big time.

Bigg Boss reprimanded Pratik for his behaviour and then cancelled the Ticket to Finale round. Bigg Boss also told them that Pratik's behaviour will definitely be noted by the audience too.
Realising Divya has lost her chance, she blasted Pratik for not putting up a man-to-man fight against Raqesh.
She even blamed him saying that because of him she lost a chance to be in the final.
All the other housemates blame Pratik equally. Neha went to speak to Pratik and knocked some sense into him. As Pratik goes to seek an apology from them, Divya refuses to accept it and then walks away.