Divyanka Tripathi Accused Of Blatantly Copying Sabyasachi's Signature Tiger Belt
Television's favourite Divyanka Tripathi is the latest to be accused of copying a belt design of Sabyasachi. We wonder what are her thoughts over it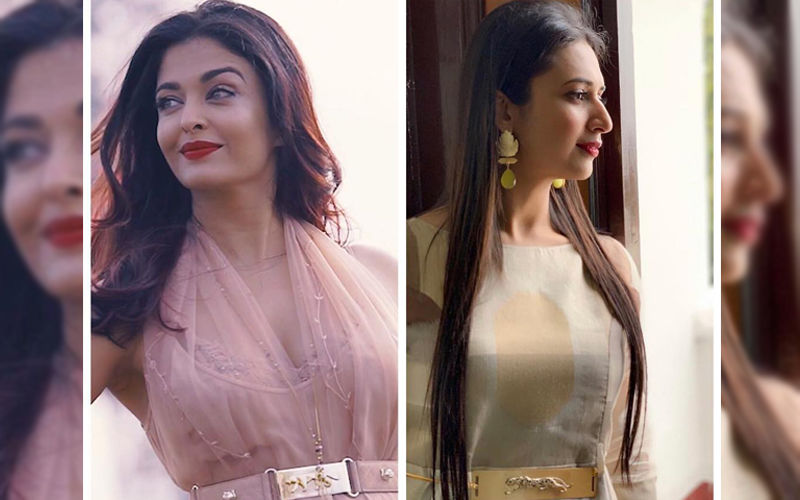 Celebrities seeking fashion inspiration from each other is no big deal, so we have had several such instances where two celebs were spotted wearing the exact same dress, unapologetically or probably the same celeb repeating his/her outfit.
But, imagine you blatantly copying a design owned by someone else and not even crediting the real creator of the design. Unfortunately for some of our celebs, there's a trap laid out by a famous social media page called Diet Sabya that's known to unearth such #GandiCopies and blast them in full glory.
Now, their latest catch is TV's favourite Ishi Maa aka Divyanka Tripathi Dahiya. The actress recently shared a couple of pictures of herself in which she is wearing a long dress with a waist-belt and also mentioned the outfit and other credits by writing, A simple dress can enhance your elegance and classy accessories can lift up the look. Just plan how you want to look for the event and work your way around it.
Outfits @raisin.global
Earings n belt @rimayu07
Styled @stylingbyvictor
Assisted by @mughalsohail_
#TipOfTheDay"
Diet Sabya instantly caught the copied belt design and posting the original picture of Sabyasachi's belt worn by Aishwarya Rai Bachchan, wrote, "#Guts On A Sunday afternoon!!
Y'all will often tell us not to blame the celebrity, but you've to live under a giant rock to not know that this is an iconic @sabyasachiofficial belt. NO excuses!! .
#dietsabya #Gandi #copy #lol
Image Source:-Instagram/dietsabya, Instagram/divyankatripathi